Film-maker Kleber Mendoça, who won the FIPRESCI Prize at Rotterdam and Wroclaw's New Horizons for his fiction feature debut Neighbouring Sounds in 2012, will be in Locarno next month as part of an almost 60-strong Brazilian delegation.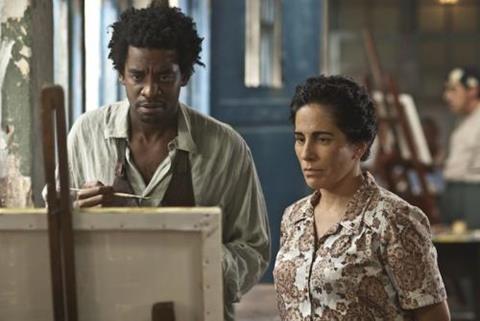 Mendoça, who is also the director of Recife's Janela International Film Festival, will be joined by, among others, festival director colleagues Renata de Almeida and Ivan Melo of the Sao Paulo IFF as well as Manoel Rangel and Eduardo Valente of film funder ANCINE, André Sturm of Cinema do Brasil, producers Sara Silveira (Dezenove Som et Imagem), Eliane Ferreira (Muiraquita Filmes) and Elias Ribeiro (Urucu Media), distributors Jean-Thomas Bernardini (Imovision) and Marcos De Oliveira (Europa Filmes), and sales agent Sandro Fiorin (Figa Films).
Carte Blanche focus on Brazil
The fourth edition of Locarno's Carte Blanche showcase will be the focus of the Brazilian presence at the Swiss festival with the presentation of new Brazilian features and documentaries by their producers and directors to sales agents, distributors and festival producers during the Industry Days (Aug 9-11).
Locarno selected seven projects in postproduction or as a work in progress from a total 45 submissions received by Cinema do Brasil for this year's Carte Blanche:
Aspirantes (Hopefuls) by Ives Rosenfeld, produced by Luiz Alberto Gentile (Crisis Produtitvas) and Tatiana Leite (Bubbles Project)


Beco (Alley) by Camilo Cavalcante, produced by Camilo Cavalcante and Caio Zatti (Aurora Cinema)


Nise Da Silveira - Lady of Images by Roberto Berliner, produced by and Rodrigo Letier (TV Zero)


O Touro (The Bull) by Larissa Figueiredo, produced by Rafael Urban (Tu i Tam Filmes)


Oracao Do Amor Selvagem (Wild Love Prayer) by Chico Faganello, produced by André Gevaerd (Cineramabc), Chico Faganello (Filmesquevoam) and Flavia Castro (Orbital)


Ponto Zero (Point Zero) by José Pedro Goulart, produced by Aletéia Selonk (Minima) and Graziella Ferst (OKNA)


Que Horas Ela Volta? (Where is She?) by Anna Muylaert, produced by Fabiano Gullane, Caio Gullane (Gullane Films) and Africa Filmes
For the second year running, a cash prize of CHF 10,000 ($11,000) will be awarded as completion funding by a jury comprising Cannes Film Festival's Christian Jeune, Rencontres de Toulouse's Eva Morsch Kihn, and Vincenzo Bugno of the Berlinale's World Cinema Fund for 2014.
In addition, Cinema do Brasil's André Sturm and the distributors Jean-Thomas Bernardini (Imovision) and Marcos De Oliveira (Europa Filmes) will speak at this year's edition of the Industry Days' discussion platform StepIn in an introductory panel on the present state of the arthouse exhibition and distribution sectors in Brazil.
Brazil will also be represented in two of the festival's juries: actress Alice Braga, whose screen credits include such films as City Of God, Elysium, I Am Legend, and Blindness, will be a member of the International Jury, while film-maker Helvécio Marins Jr has been invited to serve on the Leopards of Tomorrow short films jury.
Marins Jr is currently living in Berlin as a participant in the prestigious DAAD Artists in Berlin Programme where he is working on the development of his next feature film The Wife Of The Man Who Eats Laser Beams.
Furthermore, directors Lilla Halla, André Lavaquial and Caetano Gotardo will be taking part in the Filmmakers Academy and journalist Gustavo Beck in the Critics Academy at Locarno's parallel Summer Academy.