Paris-based Urban Distribution International (UDI) has unveiled the first sales on Brazilian directorial duo Marco Dutra and Juliana Rojas's gory child werewolf tale Good Manners.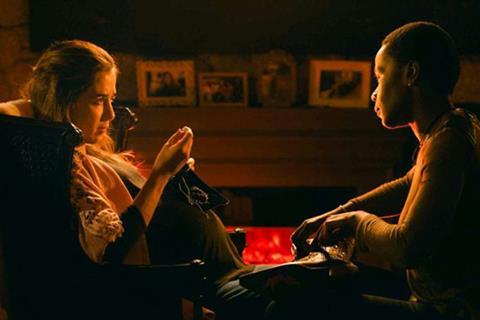 The film has sold to France (Jour2Fete), Germany (Salzgeber & Co.), Japan (King Record), South Korea (Entermode), Portugal (Alambique) and Imovision will release the feature in Brazil.
UDI's head of sales Delphyne Besse reports that negotiations are also underway in the UK and North America.
Good Manners revolves around two women, from either side of Brazil's social divide, who are drawn together by the birth of an unusual child.
Clara is a down-on-her-luck woman from the outskirts of Sao Paulo, who takes on a job as the nanny to pay her rent, while Ana is her highly-strung, wealthy employer with a mysterious past and strange pregnancy.
It is the second collaboration by Dutra and Rojas after their 2011 feature Hard Labour, about a couple whose lives start to unravel when the husband loses his job. That film premiered in Cannes Un Certain Regard.
Their new collaboration Good Manners has won a slew of awards since its premiere at the Locarno Film Festival where it clinched the Special Jury Prize.
It took also five prizes at the Rio International Film Festival in October, including best film and best supporting actress for Marjorie Estiano, who plays Ana. Most recently it won the European Fantastic Film Festival Award at Ventana Sur where it played in the Blood Window section.
The feature was produced by Sara Silveira of Sao Paulo-based Dezenove and French producers Clément Duboin at Good Fortune Films and Frédéric Corvez at Urban Factory.