Jesús premiered at the Toronto International Film Festival last autumn.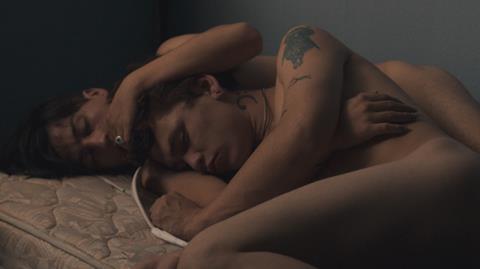 Breaking Glass Pictures, who acquired North American rights to Chilean writer-director Fernando Guzzoni's Jesús last November, has unveiled release dates for the film.
Jesús will open theatrically in New York and Los Angeles on September 1, New Orleans on September 8, with other markets to follow leading up to the DVD/VOD release on September 19.
Nicolás Durán and Alejandro Goic star in the film that centres on eighteen-year-old Jesús, who is trapped in a dead end cycle of drugs, sex, apathy, and an obsession with violence.
After he and his friends attack a young boy, Jesús has no choice but to turn to his father for help, despite their troubled relationship.
The film held its US premiere at the Neighboring Scenes Series held by the Film Society of the Lincoln Center in New York City.
Jacques Bidou, Marianne Dumoulin, Giancarlo Nasi produced, while Diana Bustamante, Jorge Forero, Titus Kreyenberg, Paola Andrea Pérez served as co-producers.
"With Jesús, I wanted to explore this intimate, sensitive place between two people who, despite their blood ties as father and son, are in a state of complete lack of communication and emptiness that makes them effectively strangers," Guzzoni said.
Richard Ross, co-president of Breaking Glass, said: "Fernando Guzzoni has crafted an intense and unrelenting thriller about the strained relationship between a dysfunctional father and son, which implodes when the boy commits a heinous act and turns to his father for help."
"Featuring a brave and mesmerising performance by Nicolás Durán, Jesús will startle you with it's shocking portrayal of violence, sexuality, and betrayal."