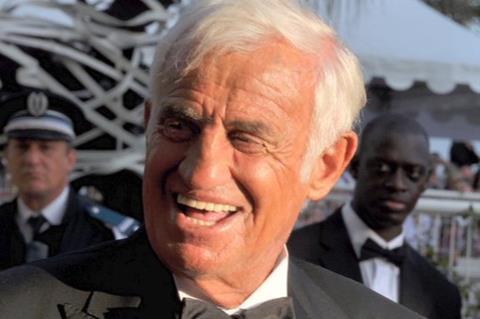 Actor Jean-Paul Belmondo, one of the biggest stars of postwar French cinema, has died aged 88 in his Paris home, his lawyer told AFP on Monday (September 6).
"He had been very tired for some time. He died peacefully," his lawyer, Michel Godest, told AFP. The exact cause of death has not been announced.
Belmondo was born on April 9 1933 in Neuilly-sur-Seine, a suburb of Paris. His father was renowned sculptor Paul Belmondo and his mother was painter Sarah Rainaud-Richard.
Prior to becoming an actor, he had a short-lived amateur boxing career. It took three attempts before he was finally accepted into the Paris Conservatory in 1952, although he eventually quit in 1956.
Belmondo first came to stardom as part of the French New Wave film movement, and became an internationally recognised star after appearing in Jean-Luc Godard's Breathless in 1960, in which he captivated audiences with his performance as a luckless criminal.
He went on to appear in more than 80 films, shifting his focus from art house to commercial cinema, with roles in Two Women, That Man From Rio, Pierrot le Fou, The Thief Of Paris and The Brain. His work straddled several genres, from comedy to thriller, and often performed his own stunts, until an accident in the 1985 film Hold Up.
He also formed his own production company, Cerito Films, which made titles including 1988 Itinéraire D'un Enfant Gâté, in which he also starred, and won a César award for his performance.
Belmondo, who had suffered from a stroke in 2001, is survived by three children, Florence, Paul, and Stella Eva Angelina.