US producer and director delivered a keynote at the festival today.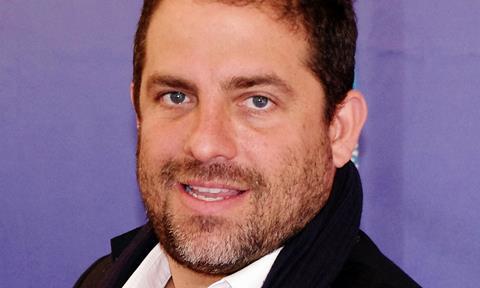 In his keynote address at the Winston Baker Film Financing Forum today (May 19), an ebullient Brett Ratner revealed just how he rescued Alejandro González Iñárritu's Oscar winner The Revenant when it went over budget; why he will soon be returning to directing; his plans to enter the TV business in a major way; and why he thinks VR is ideal for porn.
Ratner isn't just a filmmaker whose own movies have grossed over $2bn. He's also a prolific producer and film financier - and a co-founder of RatPac Entertainment together with Australian businessman James Packer [whose stake was bought out by Len Blavatnik's Access Entertainment].
"Nobody really in Hollywood can figure out how I did this. They don't understand," Ratner said of his unlikely metamorphosis from director into "mogul" (a description he hates). His friend and Rush Hour star Jackie Chan calls him "the luckiest motherfucker in the world".
"There had never been a filmmaker like myself, who had a piece of a company that invested in a slate of movies at a studio," Ratner said of RatPac's co-financing arrangement with Warner Bros that has seen the company back such titles as Gravity, American Sniper, The Lego Movie and Suicide Squad.
Alfonso Cuaron's Gravity was the first movie made under RatPac's 75-film deal which has now seen the company spend "close to a billion dollars" on financing Warner Bros movies.
The Revenant, backed by New Regency, was greenlit at $60 million. When it began to go over budget, Ratner was summoned up to Canada by Iñárritu, who revealed that the financiers were looking to cut two of the most expensive scenes: the fight between Leonardo DiCaprio and the bear, and the scene when DiCaprio goes over the mountain and sleeps inside a dead horse. Ratner stood up for his fellow director, increased his commitment to the budget and, in the process, saved what became the two most celebrated scenes in the movie.
Ratner has seen from the inside why and how studios make decisions. "A lot of time it is relationships, especially a studio like Warner Bros. They're doing it because George Clooney or Bradley Cooper is important. Sometimes decisions are made because of relationships."
RatPac makes 25 films a year, a huge figure. Alongside the blockbusters, it has backed documentaries like Catfish and Night Will Fall. The company partnered with Sony Pictures Classics to acquire Roman Polanski's Cannes title Based On A True Story and Ratner will be producing the Polish filmmaker's next feature too.
As for himself, Ratner now looks at projects from two opposing sides. "As a director, I am fighting for the creative, I am fighting for the best idea and I am a gut person; I go with my instinct. But then I think, holy shit, we could lose $30 million on this movie and I don't want to do that."
Ratner recently bought out his original partner James Packer, and is now in business with Len Blavatnik's Access Entertainment. The aim now is to try to finance television.
"Television is really obviously the future," Ratner declared, revealing that RatPac-Dune is negotiating with a network "that's going to let us co-finance TV which is a huge opportunity." He draws on his own memories of creating TV's Prison Break and directing its first episode. "I own a piece of that show and I'll make millions of dollars personally off that show but the network will make hundreds of millions of dollars. I should be making hundreds of millions but I am not because I don't own it. I just created it!"
Television, Ratner concludes, is where there is "the real potential for success… if you look at the economics of these movie studios or these companies, television is really driving the profit. Even at Warner Bros, the television business is much more successful than the film business."
Ratner will soon be shooting a commercial for Lady Gaga and, three years on since his last feature, 2014's Hercules, has finally found a feature he wants to direct (he didn't divulge details). He is also continuing to nurture new talent and will soon produce Christoph Waltz's debut feature as a director.
As for virtual reality, "the real money is going to be made in porn in my opinion. It [filming in VR] is very difficult because of the technical limitations of the format." The challenge now, Ratner suggested, is to "crack how to tell a narrative story" in 360-degree VR.
"I just love storytelling. That's what drives it," Ratner reflected about a career that has seen him direct 10 films, but produce and finance dozens and dozens of others. "The business side I had to learn."
Alongside his many successes, there have been some RatPac Films that haven't set the box office alight.
"The middle has fallen out, especially in the drama space. Where HBO, Netflix and Amazon really fill the gap is for these films in the middle," Ratner said of the current film business. "There are some movies that I've produced like the Warren Beatty movie [Rules Don't Apply], like Truth, the Robert Redford/Cate Blanchett movie, and I Saw The Light, the Hank Williams movie, that I wish I had done with SVoD, with Amazon or Netflix. I did it theatrically but it's hard to succeed because people are not racing to the theatre to see a biopic or a personal story about a country singer ­– and these stories need to be told."