Forthcoming novel chronicles real life story of the man who was the inspiration for the character M in Ian Fleming's James Bond novels.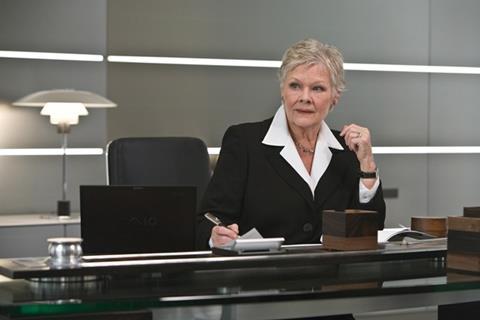 Poldark producer Mammoth Screen is to adapt Henry Hemming's upcoming non-fiction book M: Maxwell Knight, MI5's Greatest Spymaster.
The ITV-owned indie optioned the rights to the spy book from Gemma Hirst Associates on behalf of the Jonathan Conway Literary Agency.
Bridge Of Spies writer Matt Charman is adapting the book as a series and the deal includes the option for two further projects.
M tells the story of MI5's Maxwell Knight, a spymaster who helped break up British fascism during the Second World War.
The character is the inspiration of the agent in Ian Fleming's James Bond novels, most recently played on screen by Judi Dench in films including Quantum Of Solace and Ralph Fiennes in Spectre.
The book will be published Preface in the UK on 4 May and by PublicAffairs in the US on 9 May.
M is Mammoth Screen's latest book adaption; the company recently adapted Zadie Smith's NW for BBC2 and is also producing series based on China Miéville's sci-fi crime thriller The City & The City, Eric Flint's fantasy book series Ring Of Fire and Malorie Blackman's provocative young adult novel series Noughts & Crosses.
Managing director Damien Timmer said the manuscript gave him goosebumps when he read it.
"An utterly immersive and riveting read, Maxwell Knight is a genuinely fascinating character, and his journey through some of the most turbulent years of the 20th century constantly astounded me. It's a real passion project for Matt Charman and Mammoth and we look forward to starting on it," he said.
Charman, who is also adapting Michel Faber's The Book Of Strange New Things for Left Bank Pictures and Amazon, added: "I raced through Henry Hemming's book, constantly having to remind myself that it wasn't a work of fiction.
"It really has everything you'd want from a great espionage story: incredible agents risking their lives; the highest possible stakes, with the safety of the world hanging in the balance; and at its heart, a complicated, mercurial spymaster spinning an ever more intricate web."
This article first appeared on Screen's sister publication Broadcast.