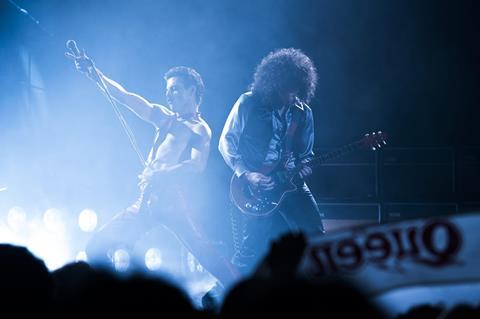 British Bohemian Rhapsody producer Graham King, whose Freddie Mercury drama won four Oscars last month, will receive the CinemaCon International Filmmaker of the Year Award at the even in Las Vegas in April.
King will be presented with the award at the International Day Luncheon on Monday, April 1. CinemaCon runs from April 1-4 at Caesars Palace.
The filmmaker has produced or served as executive producer on more than 45 films, which have grossed more than $3.6bn worldwide. His credits include Gangs Of New York, Hugo, The Aviator, The Departed, Rango, Tomb Raider, and World War Z, among others.
Bohemian Rhapsody currently stands at $879m worldwide, ranking as Fox's firth highest international release of all time. It was King's tenth film to cross the $200m global box office milestone.
King was president and CEO of Initial Entertainment Group, which he founded in 1995, and has served as an executive producer on such films as Traffic and Ali.