London festival to be held at BT Tower in 2017.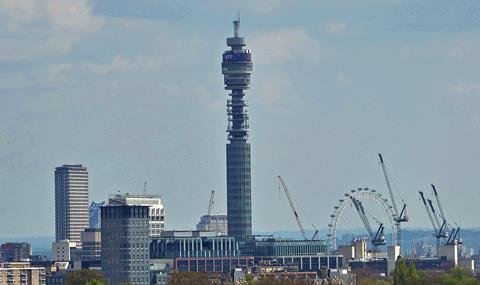 The British Urban Film Festival (BUFF) has received backing from telecommunications giant BT.
For its 2017 edition, BT will host the festival's events at the BT Tower in London. This includes the BUFF awards ceremony, which will also be broadcast on BT.com.
The company will also have the opportunity to broadcast films from the festival on its BT TV store platform.
BUFF founder and CEO Emmanuel Anyiam-Osigwe said: "There's nothing quite like going to the cinema to experience film though we can now safely say that come September there will be nothing quite like going to the BT Tower to experience film.
"The BT British Urban Film Festival will enable BT to showcase the breadth of great creative talent from the leading film festival for diversity in the world."
Tony Singh, business affairs and business development director, BT TV said: "We are delighted to be working with the British Urban Film Festival. It is leading the way in celebrating diversity in film, and as the UK's fastest growing TV platform, this is a great festival we are proud to support.
"Our famous BT Tower, which has long been a part of TV broadcasting in the UK, will be the home of BUFF, and will allow film fans to enjoy the movies and experience the unique views across London."
The news was revealed during a press event at the Cannes Film Festival.