London's Ritzy Cinema in Brixton is set to shutter this weekend as a result of a fresh wave of strikes by Picturehouse workers over pay.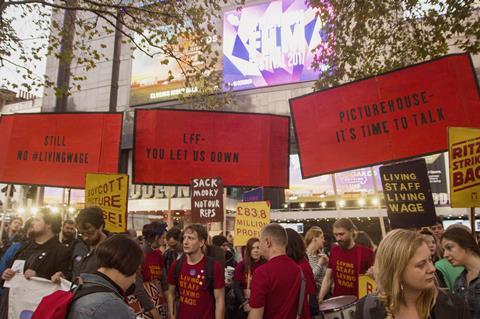 Staff who are members of the Bectu union are also set to walk out from Picturehouse sites in Crouch End, East Dulwich, Hackney and the company's flagship venue Picturehouse Central from 5.00am on Saturday January 20 to 5.00am on Monday January 22.
The Ritzy will be the only venue closing over the weekend.
Bectu had initially planned further strikes this month, but said that it had been forced to withdraw that action due to the response from Picturehouse and its owner Cineworld.
According to the union, Cineworld told staff that those who inteded to strike for only a portion of the day would not be paid anything that entire day.
Gerry Morrissey, head of Bectu, commented in a statement:
"Bectu has made it clear to Picturehouse that the union's members will be turning up for work on those days previously notified as strike days, but which have now been withdrawn, and that any failure to pay members for their work will result in legal action."
A demonstration in support of the action is being planned for Windrush Square in Brixton on Saturday evening (Jan 20).
A long-running campaign
The strike effort is a continuation of the long-running dispute between Picturehouse owner Cineworld and its workers, which dates back as far as 2007 when an initial campaign was launched asking for the London Living Wage to be given to workers at the Ritzy.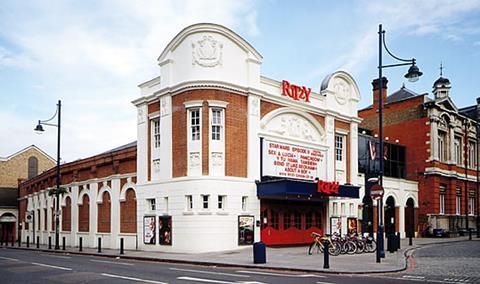 Last year, three Ritzy staff members were dismissed by Picturehouse, a move Bectu claimed was down to the dispute, and protests took place at Picturehouse Central during the BFI London Film Festival in October.
In November, a collective of high-profile UK film industry figures including Rebecca O'Brien and Sarah Gavron called for a resolution to the ongoing dispute.
Picturehouse maintains that it is "one of the highest-paying employers in the cinema industry". The company currently pays £9.30 in London and £8.36 elsewhere in the UK and that, with paid breaks factored in, these rates are equivalent to £9.92 and £8.92 over an eight-hour shift.
Following a hike last year, the London Living Wage currently sits at £10.20 per hour while the National Living Wage is £8.75 per hour. Bectu is also calling for wider union recognition, company sick pay for all staff, company maternity/paternity/adoption pay, and pay rises for supervisors, managers, chefs, sound technicians and projectionists.
Picturehouse declined to comment.