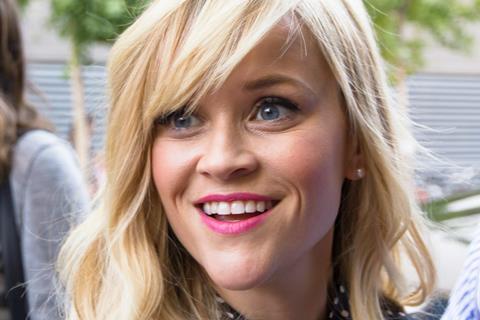 Bron Creative has significantly expanded the pool of films it invests in, striking a $100m-plus multi-film co-financing deal with MGM that covers the Child's Play and Candyman reboots and Legally Blonde 3, among others.
The latest high-profile Hollywood partnership follows the one struck last year between Bron Creative – the joint venture between Bron Studios, led by Aaron L. Gilbert, and Jason Cloth's Creative Wealth Media – and Warner Bros.
Gilbert and Cloth will serve as executive producers on earmarked features from the MGM pipeline, kicking off with horror reboot Child's Play on June 21 featuring Mark Hamill as the voice of the sinister doll, alongside Aubrey Plaza, Brian Tyree Henry, and Gabriel Bateman.
The Addams Family – the first animated comedy version of the property – opens on October 11 and the voice cast includes Oscar Isaac, Charlize Theron, Chloë Grace Moretz, Finn Wolfhard, Nick Kroll, Bette Midler, and Allison Janney. Bad Trip from Jackass and Bad Grandpa producer Jeff Tremaine stars Eric Andre and Lil Rel Howery and opens on October 25.
Arriving in 2020 are: Grimm fairy tale retelling Gretel And Hansel on January 31; Legally Blonde 3 starring Reese Witherspoon (pictured) on May 8; and Candyman written and produced by Jordan Peele and directed by Nina DaCosta on June 12. Beyond that, Jennifer Hudson stars as Aretha Franklin in Respect, Michel B. Jordan stars in a reimagining of The Thomas Crown Affair that the Russo brothers' AGBO will co-finance, and Neill Blomkamp directs Robocop Returns.
"We are excited to partner with MGM on this highly anticipated slate of films, all driven by talented filmmakers," Gilbert and Cloth said in a joint statement. "This is another important step forward in BRON's growth model."
Jonathan Glickman, MGM's motion picture group president, added: "This multi-picture deal builds upon the growing strength of our film business with a strategic investment for the future. Building on our incredibly robust library of titles is the cornerstone of the studio's ongoing effort to be the leading independent producer of content in our industry. We look forward to partnering with BRON on this incredible slate of movies."
Titles under Bron Creative's Warner Bros deal include crime thriller Joker starring Joaquin Phoenix on October 4, crime drama The Kitchen with Melissa McCarthy, Tiffany Haddish and Elisabeth Moss on August 6, and prior releases The Mule from Clint Eastwood, and Rebel Wilson rom-com Isn't It Romantic.
Upcoming Bron Creative projects include Sony's Greyhound written by and starring Tom Hanks, Universal's Queen & Slim written by Lena Waithe and directed by Melinda Matsoukas; and A24's The Green Knight from director David Lowery.
Cloth and Richard McConnel negotiated the co-financing deal on behalf of Creative Wealth Media, alongside Gilbert for Bron, supported by Anjay Nagpal and Steven Thibault, and Matthew Erramouspe of O'Melveny & Myers LLP, with MGM's Sarah Madigan, Ted Lim, Matt Davidson, Scott Sebasty, and Ken Deutsch and Kendall Johnson from Latham & Watkins on behalf of MGM.