The Grand Budapest Hotel races ahead of Need for Speed in online buzz.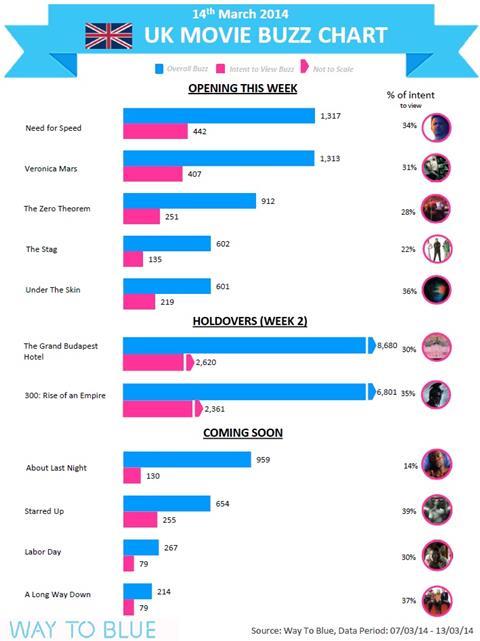 Wes Anderson's latest feature, The Grand Budapest Hotel, generated a mighty score of 8,680 after a week on release - dwarfing the 1,317 scored by new release Need for Speed.
Anderson's colourful film may have edged forward as a result of an ongoing Secret Cinema event, which has generated major online activity.
However, while 30% of Grand Budapest comments expressed an intent to view, Need for Speed scored 34%.
Good word of mouth could help Scarlett Johansson's turn as a predatory alien in Under the Skin, with 36% of comments including intent to view, while upcoming prison drama Starred Up scored 39%.
For an explanation of the Way to Blue chart and its methodology, which tracks 'overall buzz' and important 'intent to view' buzz, click here.
To view the chart in pdf format click here.