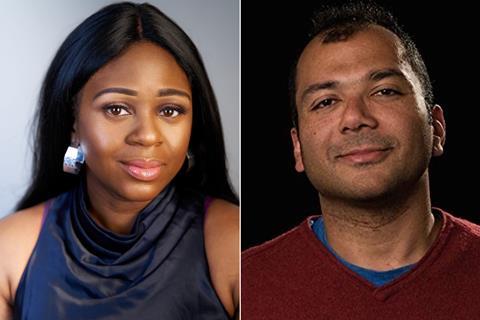 UK-based sales agent 101 Films International has picked up international rights to Clare Anyiam-Osigwe's relationship drama Finding Forever.

101 picked up the project via this week's Production Finance Market, the two-day film financing event held during the BFI London Film Festival.
Anyiam-Osigwe has written and will direct the film; it is currently at casting stage, aiming for production in 2022. 101 will launch the title at next month's online American Film Market (November 1-5).
The UK title will be produced by Jesse Quinones for Woolfcub Productions, Emmanuel Anyiam-Osigwe for BUFF Originals, and Ajaib Singh Kalsi.
Set in a gospel church in London, the film follows three best friends. Two of them are in long-term relationships; the third is recently married, but finds pressures from work and his fiancée tip him over the edge.
Quinones previously collaborated with BUFF Originals on 2018 title No Shade, which Clare Anyaim-Osigwe wrote and directed, and on which Emmanuel was an executive producer.
BUFF Originals is a production company founded out of UK film event the British Urban Film Festival. Emmanuel Anyiam-Osigwe founded the festival 16 years ago; last week he stepped down from his role, and has been succeeded by UK actor Justin Chinyere, whose credits include Venus vs Mars and No Shade. The 2021 BUFF will take place in early December, with exact dates to be confirmed.
Emmanuel Anyiam-Osigwe will continue to work as a producer on projects for BUFF Originals.