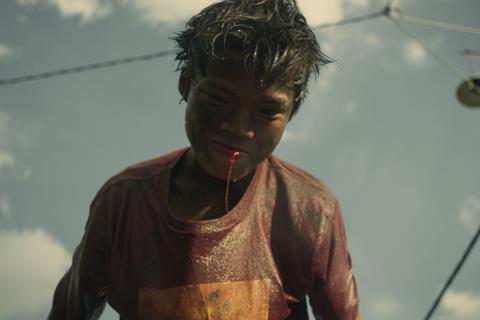 The 24th Busan International Film Festival (BIFF) wraps today (October 12) with the top New Currents Award shared between Tran Thanh Huy's Vietnamese coming-of-age drama Rom and Mohanad Hayal's Iraq-Qatar co-production Haifa Street.

The New Currents jury for first and second features, headed by Mike Figgis, praised Rom for its "amazing energy, and this combined with excellent performances and some spectacular camera work to make a standout film. The use of real, live locations impressed the jury greatly and the ending was very satisfying."

They lauded Haifa Street for its "tightly maintained" tension, adding: "This is a mature, grown-up movie and the director exhibited a confidence and understanding of cinema language which set the film apart. Good to see a strong gender-balanced cast."

The Kim Jiseok Award jury for third features having a world or international premiere in A Window on Asian Cinema, headed by Iranian director Mohsen Makhmalbaf, gave the award to Sarmad Sultan Khoosat's Pakistani drama Circus Of Life "for showing the fragility of privacy for human beings in the double faced modern-traditional society as well as its fluent control on the narrative" and Pradip Kurbah's Indian feature Market "for its compassionate responsibility for a poor community and for its simplicity and harmony."

Other BIFF winners include Yoon Danbi's Korean film Moving On, which picked up the Directors' Guild of Korea (DGK) Award, the NETPAC Award, the KTH Award and the Citizen Critics' Award.

Running October 3-12, BIFF had a total attendance of 189,116 according to organisers. They point to "active participation from a wide level of audiences" with screenings taking place not only in the Busan Cinema Center and Centum City multiplexes, but also in the Busan Citizens' Park in central Busan and in the Nampo-dong area.

The festival closes tonight with the world premiere of Korean filmmaker Lim Daehyung's Moonlit Winter, a recipient of the festival's Asian Cinema Fund (ACF) production support fund last year.

According to organisers, this year's Asian Film Market had 2,188 participants – a 22% year-on-year increase – and 983 companies from 56 countries attending. There were 47 market premieres, while the E-IP Market saw a record high of 568 meetings arranged for Book To Film, E-IP Pitching and Asian IP Showcase.