Chairman nominee Kim Dong-ho has told Screen he believes the festival will avoid the boycott.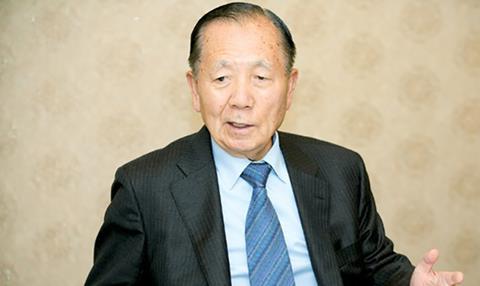 Busan International Film Festival (BIFF) chairman nominee Kim Dong-ho has said he is confident he can convince Korean filmmakers not to boycott the fest this year.
The widely respected founding and honorary festival director spoke to ScreenDaily directly after yesterday's general assembly in which the fest changed its articles of association to the following:
Busan mayors will no longer automatically be named chair of the organizing committee;


a special exception has been made so that Kim could be nominated by the current chairman (mayor Suh Byung-soo) and festival director (Kang Soo-youn).
The changes have to be approved by South Korea's Ministry of Culture, Sports and Tourism. BIFF said such approvals usually take about a week.
Boycott
The question still remains whether the Korean Film Groups' Emergency Committee for Defending BIFF's Independence, a gathering of nine major film industry organizations, will drop the boycott they declared last month. A total of 90% of their members who were surveyed on the issue called for a boycott.
If Korean filmmakers with their features boycott this year's festival, it will leave a vacuum that will lend little justification to foreign guests of the festival - such as programmers and distributors – to participate.
A global, grassroots film industry campaign was held in support of guaranteeing the festival's independence against South Korean political pressure following the 2014 fest screening of The Truth Shall Not Sink With Sewol.
The controversial documentary criticized the current administration's botched rescue mission upon the sinking of the Sewol ferry which saw the loss of more than 300 lives, including children on a school field trip.
Since the October 2014 screening, BIFF has lost former festival director Lee Yong-kwan, who refused the mayor's demand that the documentary be blocked.
Lee and two secretaries general have been indicted for embezzlement while deputy festival director and Asian Film Market head Jay Jeon has been indicted on charges of fraud.
Conditions
"What the film industry originally asked for was for was firstly, that Busan City Hall apologize for this situation, and that the articles of association would be changed so that a nongovernmental [person] would take over the chairmanship and the festival's independence and freedom of expression would be guaranteed," said Kim.
He went on to say that with his appointment, the non-governmental chairmanship condition would be fulfilled, while the apology seemed unnecessary because of the appointment.
"Starting today, I will be working on convincing the film industry. I think revising the articles of association before the opening of the festival is quite possible," said Kim.
Speaking to ScreenDaily yesterday, Suh Eunjung, secretary general of the Korean Film Producers' Association (KFPA) and a spokesperson for the Emergency Committee, said it was too early to comment on the issue because the committee had not yet been approached for official dialogue.
She reiterated: "When we decided to carry out the boycott, we asked all our members about the issue, and we will have to do so again before calling it off."
Guarantees
Asked if, after the past two years of crises and controversy, another film like The Truth Shall Not Sink With Sewol or something even more critical of the government were to be selected, Kim would back the screening, he said: "As much as the programmers intend to screen a film, I will guarantee the screening without any restrictions, no matter what."