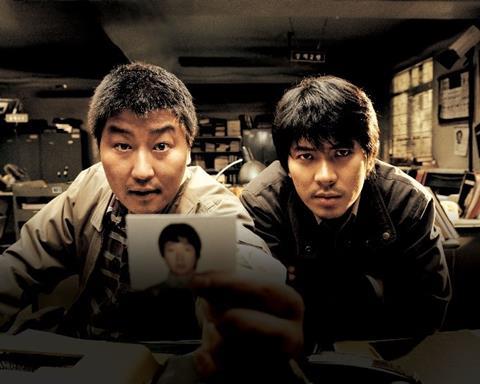 Busan International Film Festival (BIFF) is set to hold special focus programmes on the 100th anniversary of Korean cinema, as well as leading Asian women filmmakers, at its 24th edition, October 3-12.
"One of the crucial roles of the Busan International Film Festival is to archive, select and introduce compelling traditional Korean films that encapsulate Korean history, traditions and customs," said programmer Jung Han-seok, speaking about the festival's showcase of 10 representative films from the past 100 years of Korean cinema.
BIFF selected the ten films for 'The 100 Year History Of Korean Cinema, 10 Great Korean Films' showcase in discussion with 37 members of The Movie We Loved: 100 Years of Korean Cinema committee, organised by the Hankyoreh Daily newspaper and CJ Cultural Foundation.
The films are: The Housemaid (1960) by director Kim Ki-young, Aimless Bullet (1961) by director Yu Hyun-mok, A Day Off (1968) by director Lee Man-hee, The March Of Fools (1975) by director Ha Gil-jong, Good Windy Days (1980) by director Lee Jang-ho, Why has Bohdi – Darma Left For The East? (1989) by director Bae Yong-kyoon, Sopyeonje (1993) by director Im Kwon-taek, The Day A Pig Fell Into The Well (1996) by director Hong Sangsoo, Memories Of Murder (2003) by director Bong Joon Ho, and Old Boy (2003) by director Park Chan-wook.
The festival is also showcasing eight films by three leading Asian women filmmakers: Deepa Mehta of India, Yasmin Ahmad of Malaysia, who passed away in 2009, and Trinh T. Minh-ha of Vietnam.
The special programme, entitled 'Gaze And Memories – Asia's Leading Women Filmmakers', will feature Mehta's three films Fire (1996), Earth (1998) and Water (2005); Ahmad's Mukhsin (2006) and Talentime (2009); and Trinh's Reassemblage (1983), Surname Viet Given Name Nam (1989) and Forgetting Vietnam (2016).
The special programmes will be accompanied by audience Q&As as well as an academic forum.