EXCLUSIVE: Box office hit has sold to Benelux, Japan and Canada.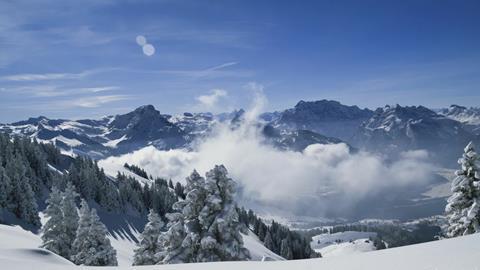 Buyers are descending on A Symphony of Summits - The Alps From Above on Autlook's Cannes slate.
The film has already been a box-office hit in Germany and Austria, attracting 110,000 cinemagoers after being released by Alamode Films.
Autlook has closed multiple deals ahead of this weekend's Cannes market screening. Wild Bunch (Benelux), New Select (Japan) and Kinosmith (Canada) have all taken the film. There is also strong interest from broadcasters.
The Alps From Above is filmed with the Cineflex-camera, developed by US secret services, bringing razor sharp aerial close-ups and panoramic images to life.
Filmed exclusively with aerial shots, this is a cinematic expedition that takes viewers from the peaks of Mont Blanc over the Dolomites to mountain landscapes, to discover the history and geography of the magnificent Alps.
It is directed by Peter Bardehle and Sebastian Lindemann and produced by Andrea Mokosch for Vidicom.