EXCLUSIVE: Universal, eOne secure major territories on Crowe's directorial debut.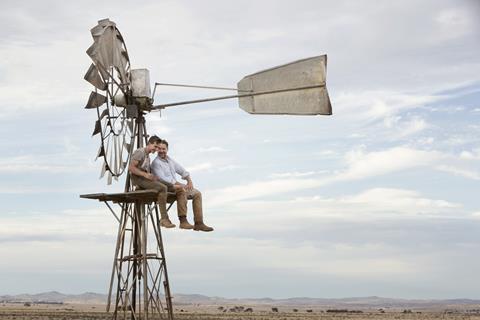 "I thought I had the best job in the world, but I think I've found a better one," Russell Crowe recently told the producers of his feature directorial debut The Water Diviner, currently half way through shoot in Australia.
Despite having to contend with searing local temperatures, Crowe has developed the directing bug, according to producer Keith Rodger of Crowe's production outfit Fear of God Films.
Crowe's approach, allied to Andrew Knight and Andrew Anastasios' well-received script, have been paying off in the market as well as on set, with a number of deals locking in recent months.
UPI cut a number of deals with David Garrett's Mister Smith, including for France, Germany, Scandinavia, Switzerland, Austria and Benelux, as well as securing a joint deal for Universal with eOne for Australian and New Zealand rights.
eOne themselves have secured UK, Spain and Canada while Mars Entertainment has snapped up Turkish rights.
In The Water Diviner, Crowe plays an Australian farmer who travels to Istanbul four years after the first world war to discover the fate of his sons, reported missing in the battle of Gallipoli.
When there, he forges a relationship with a beautiful Turkish woman played by Olga Kurylenko.
The strong supporting cast includes Yilmaz Erdogan, Cem Yilmaz, and Jai Courtney. Producers are Andrew Mason and Troy Lum for Hopscotch Features alongside Rodger.
The film is the first out of the gate for Crowe's Fear of God Films and is also the first of Hopscotch Feature's four films to have been picked up for multiple territories by parent company eOne.
Despite the firsts, the $30m-budgeted epic, whose backers inlclude Rat Pac and Seven Network, has prospered thanks to a number of established relationships.
Among those, Hopscotch Features' John Collee, an executive producer on The Water Diviner, previously wrote Crowe vehicle Master and Commander; Lum and Crowe first worked together seven year ago on Bra Boys, while Lum made his first ever acquisition from David Garrett in 1999.
The production will move to Turkey for three weeks from the last week of February.