EXCLUSIVE: TrustNordisk sells Western to Benelux, Australia and New Zealand.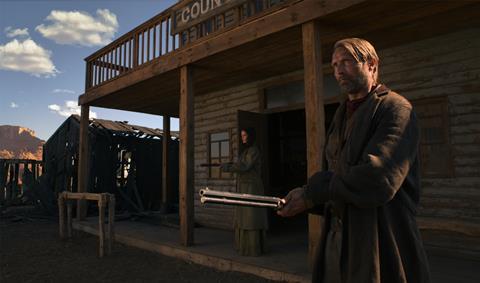 TrustNordisk has now sold Western The Salvation to Wildbunch in Benelux and Madman in Australia and New Zealand.
A multi-territory deal is currently being negotiated. Nordisk will release locally in autumn 2014.
TrustNordisk screened several selected scenes here at EFM for buyers.
Kristian Levring directs the large-scale Western starring Mads Mikkelsen, Eva Green and Jeffrey Dean Morgan; the story (co-written by Anders Thomas Jensen) is about a Danish settler in 1870s America, avenging the murder of his family.
"I understand why The Salvation appeals strongly to international buyers and why they are flocking around this amazing film. This is something that you haven't seen coming out of Scandinavia before, an authentic, classic western with a Nordic touch. The response has been amazing and I am confident that this film will have a broad international audience," said Rikke Ennis, TrustNordisk CEO.
Sisse Graum Jørgensen produces for Zentropa in co-production with Spier Films in South Africa and Forward Films from UK with the support of the Danish Film Institute and Danish Broadcasting Corporation (DR), Nordisk Film & TV Fond and the MEDIA programme.