Final instalment of YA franchise towers over other new and upcoming releases.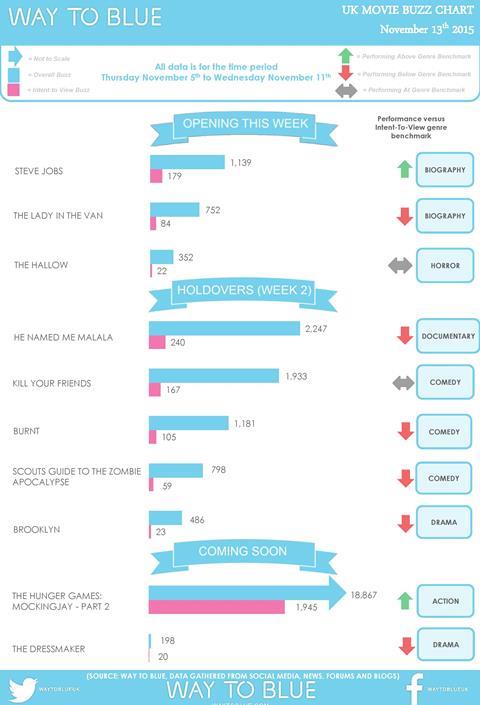 The Hunger Games: Mockingjay – Part 2 has topped the weekly UK buzz chart by a significant margin, generating nearly 19,000 comments across social media, news, forums and blogs, according to analysis firm Way To Blue.
The final instalment in the YA franchise will be released in the UK next weekend and 10.3% of those comments expressed 'intent to view', meaning they would look to see the film at the cinema.
Although considerably less than the leader, documentary He Named Me Malala managed to take the second slot with more than 2,200 comments, ahead of titles such as comedy-drama Kill Your Friends (1,933), Bradley Cooper's chef drama Burnt (1,181) and biopic Steve Jobs (1,139).