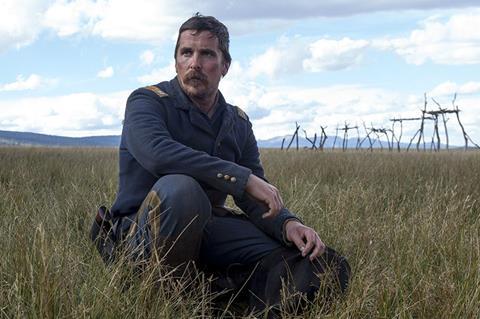 Byron Allen's Entertainment Studios has snapped up US rights to the Christian Bale drama Hostiles and plans an awards-qualifying release in December.

Scott Cooper's western premiered in Telluride, screened in Toronto, and will open the Rome Film Festival at the end of the month. Allen is understood to have made a $15m P&A commitment.
Bale stars alongside Rosamund Pike, Wes Studi, Ben Foster and Adam Beach in the story of a US Army captain who escorts a dying Cheyenne warrior to the place of his birth. En route they encounter enemies and other hardships. Bale starred for Cooper in 2013's Out Of The Furnace.
Donald Stewart wrote the screenplay and Ken Kao of Waypoint Entertainment, which financed Hostiles, produced with Cooper and John Lesher, whose Le Grisbi Productions also produced.
Executive producers are Sean Murphy, Josh Rosenbaum, Jennifer Semler, and Alex Walton, Kao's partner at Bloom Media, which handled international sales.
Allen's team brokered the deal with WME Global and CAA on behalf of Waypoint and has enjoyed a fruitful early autumn after acquiring the sci-fi Replicas, and another awards season hopeful, Chappaquiddick.