Voltage Pictures to begin sales on horror remake based on the original Eli Roth script.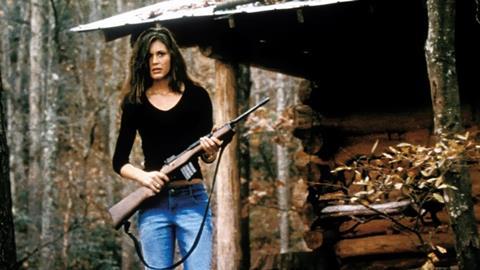 Voltage Pictures will commence international sales at AFM on the Cabin Fever remake - shot entirely from Eli Roth's original script that sparked his 2002 horror breakout.
Armory Films and Pelican Point Media are financing the story of college students partying in a cabin who fall prey to a flesh-eating virus. Travis Zariwny will direct.
Los Angeles-based Armory – the producers on Zombeavers – produces Cabin Fever alongside Cassian Elwes and Contend. Elwes and CAA jointly represent US rights.
Contend's Evan Astrowsky, who produced the original with Roth, serves as producer with Armory Films' Chris Lemole and Tim Zajaros.
Executive producers are Elwes, Roth, Ike Suri and Jaclyn Ann Suri and Peter Fruchtman.
Principal photography is underway in Portland, Oregon. Gage Golightly, Dustin Ingram, Samuel Davis, Matthew Daddario and Nadine Crocker star.
The filmmakers plan to dedicate the film to Susan Jackson, who died last week and served as executive producer on the original.
Separately, Elwes and CAA represent US rights on the Keanu Reeves psycho-thriller Knock Knock from Roth's Chilewood venture with Santiago-based Nicolas Lopez. Voltage also handles international sales on that project.
CAA also represents The Hive, a sci-fi project co-written by Chilewood and David O Russell that is currently out to studios.