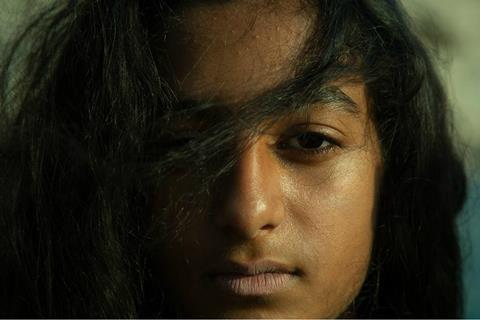 The Cairo International Film Festival (CIFF) has become the first Arab film festival, and second African festival, to sign the 5050×2020 gender equality charter, launched at the Cannes Film Festival in 2018.
The signing of the pledge will take place during a gala screening of fantasy drama Scales, the debut feature of Saudi Arabian filmmaker Shahad Ameen which world premiered to acclaim in Venice Critic's Week in September.
Produced by Imagenation Abu Dhabi and sold internationally by AGC International, the film will also participate in CIFF's Horizons of New Arab Cinema Competition during the upcoming edition of the festival, running Nov 20-29.
CIFF president Mohamed Hefzy said the festival already had a good track record in terms of female representation.
He noted that at last year's edition, the festival had put the spotlight on female filmmakers with a showcase celebrating eight women who had made an impact on Arab cinema.
It comprised Hala Khalil's Nawara, Hala Lotfi's Coming Forth By Day, Mai Masri's 3000 Nights, Annemarie Jacir's Wajib, Haifaa Al-Mansour's Wadja, Kaouther Ben Hania's Beauty and the Dogs, Sofia Djama's The Blessed and Nujoom Al-Ghanem's Sharp Tools.
Under the pledge, festivals commit to compile statistics recording the gender of the filmmakers and key crew of all submissions; improve transparency around selection processes by publicly listing the members of its selection and programming committees, and to work towards parity on their executive boards.
Hefzy said that when he first reviewed the commitments stated in the pledge he was happy to find that most of the conditions related to the festival's organisation were already fulfilled.
Some 60 festivals have now signed the 5050×2020 pledge including Berlin, Locarno, Venice, Toronto, San Sebastian, London, Sarajevo, Los Angeles, Rome and New York, as well as the Annecy animation and Clermont-Ferrand shorts festivals.
The Durban Film Festival in South Africa is the only other African festival to have signed the pledge to date.
Delphyne Besse of France's Collectif 50/50, who has been a driving force behind rolling out the charter worldwide said: "We're extremely happy that Cairo has decided to sign the pledge, showing their attachment to the issue of equality and inclusion in the Arab region. We hope many other festivals in the region will follow their lead."