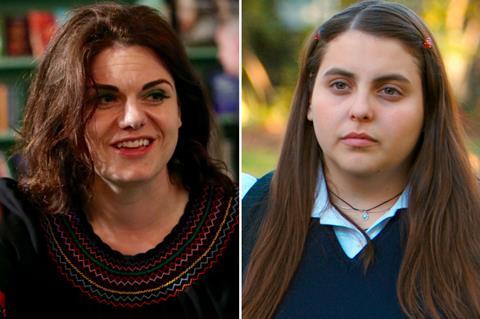 Coky Giedroyc, the director of BBC series The Hour, will direct How To Build A Girl, Caitlin Moran's adaptation of her own bestselling book.
Lady Bird actress Beanie Feldstein has signed up to play the lead in the project, which is being produced by Alison Owen and Debra Hayward for their banner Monumental Pictures.
Protagonist Pictures has boarded world sales on the film, which will shoot in July 2018 on location in the UK.
Film4 developed the project with Monumental and will also co-finance with US financier Tango Entertainment.
Famed UK columnist Moran tells a semi-autobiographical story in the novel, which follows Johanna Morrigan, a smart, opinionated and overweight teenager who leaves her hometown to reinvent herself as Dolly Wilde, a bad-ass and adventurous music critic
Alison Owen commented: "We could not be more excited for Johanna Morrigan to burst onto the big screen. We searched high and low for a girl who could match the boundless wit, sparkle and big heart of Caitlin's super-heroine and feel incredibly lucky to have found her in the effervescent Beanie Feldstein."
"With Coky Giedroyc at the helm of Caitlin's swashbuckling script, we are blessed to have a director who can deliver all this in spades," added Debra Hayward.