Cinema is not dead for young people, but it is certainly under threat. Poland's New Horizons Film Festival reversed the trend last year, with 53% of new viewers under 24-years-old. Artistic director Marcin Pienkowski talks through the changes they made to attract a new crowd.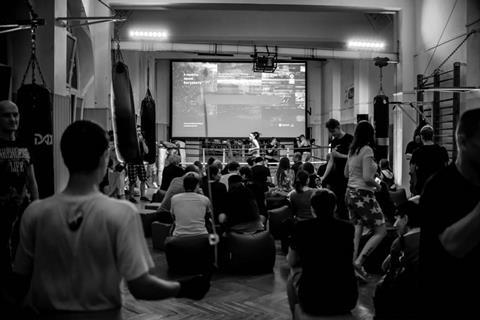 Running a film festival gives you a very clear snapshot of changing audience habits. At New Horizons in Poland, we saw a definite trend in the age of our audience. In 2010, the average age was 27 years old; two years later, the average viewer had aged the same amount, to 29. In 2016, our average age was 32. It's not surprising: cinema viewership is getting older in general, and in many ways the festival audience was about the same age as the people running it! Yet last year we reversed that trend, with 53% of our new viewers under the age of 24. This kind of result doesn't come from nowhere: we had to make significant changes in our programming, our marketing, our operations and, most crucially, our attitudes.
Festivals cannot afford to wait to act when it comes to young audiences. I have been in festival screening rooms at major international festivals and at 35 been one of the youngest people in the room. This isn't a problem that's unique to Poland or our festival. Speaking to the festival professionals from more than 20 countries at the Independent Cinema Office's Developing Your Film Festival, it was clear everyone was facing the same issue. We all agreed – from huge international festivals like TIFF, to festivals just starting to light up their region – that it is an existential question that needs to be addressed. It was great to get a chance to share our journey over the last couple of years with this group and hear how they've been addressing it.
The viewer is changing all the time and what gets people into the screen now is not what it was even five years ago. The most significant change is how different the film festival experience is to the majority of young people's viewing habits. The expectation now is that viewing will be on demand, viewable anywhere and available for free (or 'all you can eat' like Netflix). The festival experience happens in a fixed location, in a limited number of shows, and each ticket needs to be paid for. While festivals often have exclusivity of content, given the infinite number of other options just within events or film media, it's not a strong enough attraction on its own. We're also up against piracy, greater competition for event spend from music festivals and increasingly fragmented communication channels.
So we knew there were problems and what challenges we need to face. How did we get from there to having young people make up a significant part of our audience?
Forgetting everything you thought you knew about marketing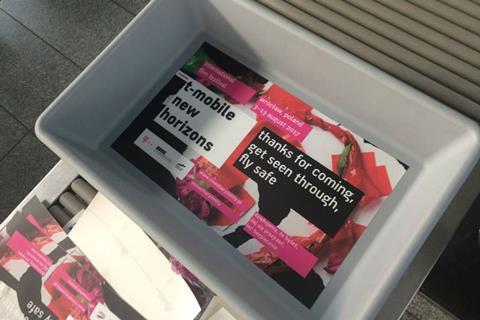 If you want new people to come to your festival, by definition they won't be connecting with your marketing channels. So how do you go where they are? We broke with tradition, cut back on our outdoor and newspaper spending this year, and dedicated significant time to pursuing partners that we knew would expose us to a significant younger audience, like the Tidal music service. We also used unconventional spaces, like airport security trays or giveaways of bottled drinks with our branding to cut across the ubiquity of traditional advertising.
Programmers are sometimes afraid of communications and marketing being too closely involved in the artistic process. But without a clear sense of how you can sell a message, all the careful work you've done crafting a programme is for nothing. Marketing shouldn't drive the conversation, but involving them from the beginning gives them time to come up with the creative, unusual ideas that will connect with younger people.
Bringing marketing in earlier meant that this year, we completely rethought our use of social media. We realised that we needed to use social media not for simple announcements but as a publishing platform. We also changed our output to reflect the experience of the festival, so we focused on live streaming, and also much more video content. The number of people who are going to be converted from a still and a simple synopsis is extremely limited: largely it will be people who already understand the context of the film world. That is why we prepare own video and photo coverage like clips, video essays, Instagram stories, galleries and more. It gave us a chance to completely redefine who might engage with the video and ultimately buy a ticket, and also gave a space for our curators to speak passionately about what they'd put together, creating a deeper personal connection with our audience.
We also changed our festival to have a very clearly defined key concept. It's not enough anymore to be defined by having the best of cinema from around the world. Not all your programming has to fit within this concept. But given the competition for attention, and that many people (not just the young) have no clear sense of what a film festival is exactly, these concepts cut through and connect with conversations and ideas that they are already thinking about. In 2017, our concept was protest and rebellion. We created a manifesto for the festival and the future. Being direct and having a position in this way makes your ethos explicit: this pays dividends beyond the current year's programme. This played out in our collage artwork for the festival (which we created in a workshop with audience members), dedicated strands (like our Girlhood programme that celebrates rebellious girls) and staging protests during the festival. People felt a much larger sense of ownership and connection as result.
Understanding younger audiences
One of the key attitudes we had to rethink was unlearning our own cinematic knowledge and returning to our first principles about what a festival is and why anyone attends. Young people aren't ignorant, but we are now several generations on from the heyday of European cinema masters. You need to find new routes to expressing their relevance beyond stating they are 'important' or a genius. Older audience members might have felt when we announced a Bergman retrospective at this year's festival that it was passé, but we knew that young audience members would very likely not have got the chance to see Wild Strawberries or Persona on the big screen. A festival is the perfect opportunity to give people a compelling context to finally connect with these films, to take a risk. With Netflix's poor offering of cinema history, festivals have a clear role in showing why these films are still relevant.
One thing we became aware of is the fact that the structure of festivals isn't easy for younger people to understand. Competition? Strands? How can we make the elements useful ways of explaining what's on, rather than reflecting how we produce the festival? With that in mind we created a more transparent festival structure, with fewer sections. This meant reducing our four competitions to one dedicated to new names. This gave the competition films more stand out, with a notable box office bump because of a renewed focus.
Right here, right now
Almost the defining feature of a film festival is that it happens across a limited period of time. We all know that younger people spend less on products than they used to and more on experiences. So how do you represent why this moment is so special and people should engage right now? Using incredible locations and immersive experiences is already a very common tactic to break down resistance to the unknown, but we went further in creating buzz around unique events.
We ran influencer screenings of Fight Club at an underground boxing gym and Singin' in the Rain at a beautiful old swimming pool. The catch? You had to follow us on social media and perform a task to gain entry. Besides generating that elusive 'buzz', these kinds of activities position the whole festival as something exclusive, exciting, time sensitive and dynamic; more than just watching films. And this messaging goes much further than just the people who participate. And the photos you have of these events become powerful tools in positioning the festival as infinitely more than just films.
I'm not suggesting that this is an easy road to travel; it requires commitment and vision, as well as risk-taking. Talking to young people who are equally excited about what you've put together is a good way to renew your love of the festival after the hard slog of production. It's an incredible way to feel the value of your own mission.
- -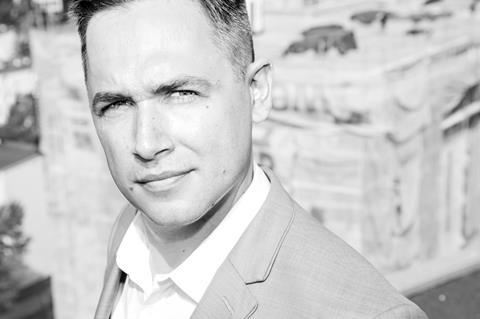 Marcin Pienkowski is the Artistic Director of New Horizons International Film Festival in Wroclaw, Poland. He is a lecturer, film historian, editor and co-author of several books about films. Between 2011-2015 he was a spokesman and director of PR & marketing for New Horizons IFF, American Film Festival and New Horizons Cinema in Wroclaw – the biggest arthouse cinema in Europe.
Developing Your Film Festival is a project of the UK's Independent Cinema Office, and funded by Creative Europe and the British Council.