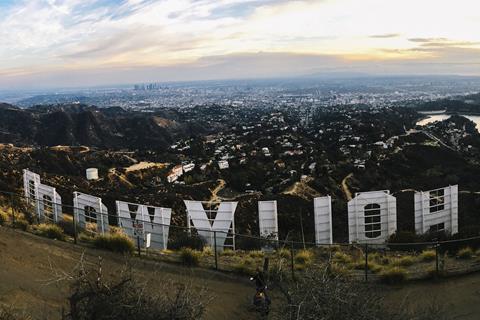 Authorities in coastal Californian cities affected by the Woolsey Fire have suspended filming activity until further notice.
In Malibu, where two people are known to have perished, city authorities have suspended all filming activity within city limits until further notice, and told Screendaily no new permits will be issued until further notice.
FilmLA, the official film office for the Greater Los Angeles region that does not cover the cities of Malibu, Calabasas, and Agoura Hills, where one person is known to have died, confirmed there were no permitted film shoots in fire evacuation areas.
FilmLA added that city authorities in the Los Angeles area had denied five applications submitted prior to the fires broke out in places that have now been evacuated.
The fires have destroyed the Western Town set at Paramount Ranch, the site that hosted HBO's Westworld shoot and more than 300 productions and started as a Paramount Pictures set before the National Park Service took it over in the 1980s. Also damaged were the Peter Strauss and Reagan ranches, and the M.A.S.H. set.
In the north of California, the Camp Fire has claimed more than 70 lives and is the deadliest on record. More than 1,000 people are missing and firefighters say they have contained 50% of the blaze. As of Monday morning (19), it was understood more than 90% of the Woolsey Fire was contained. That fire has destroyed hundreds of homes and offices.
Netflix, Focus Features, and Fox/Regency all cancelled red carpets at AFI FEST, although screenings of Bird Box, The Ballad Of Buster Scruggs, Widows, and the world premiere of festival closing film Mary Queen Of Scots all went ahead.
Universal called off a special screening of First Man at the Griffith Park Observatory to the north of Hollywood. Director Damien Chazelle and stars Ryan Gosling and Claire Foy had been scheduled to attend.
Days later, Netflix cancelled the red carpet at a separate event for the launch of Narcos: Mexico. Last weekend Paramount cancelled the red carpet for a local premiere of Mark Wahlberg and Rose Byrne comedy Instant Family, which opens this weekend.