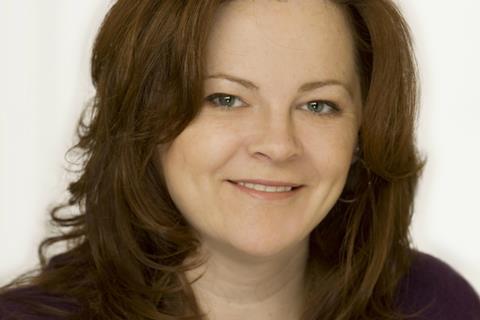 Canadian producer-distributor A71 Entertainment has hired a raft of senior female executives and relocated its distribution operation to Hamilton, Ontario.
Under the leadership of newly appointed COO Susan Curran (pictured), A71 Entertainment combines all stages of media production, Canadian distribution, and international sales. The company, which retains offices in Toronto, will continue to work closely with Agency 71.
Upcoming releases include the Soska Sisters' Rabid remake, and supernatural drama She Never Died, a sequel to He Never Died starring Henry Rollins. Among the company's release credits are FIN: Atlantic International Film Festival 2018 multiple award-winning drama Audience Of Chairs, Dutch comedy-drama Tulipani, and Love Jacked.
Former Anchor Bay / Starz executive director of marketing and acquisitions Curran runs day-to-day operations alongside Jessica La Grassa (Mongrel), and joined A71's international sales company V71 Entertainment in 2017.
La Grassa recently joined the company as the director of sales and distribution, and previously served as Mongrel Media's manager of sales, home entertainment and ancillary. She has held marketing and operations roles at eOne, Alliance Films, Maple Pictures and Anchor Bay Entertainment, both in Canada and the UK.
Min Yao has joined the team as corporate controller and brings 10 years' experience in financing film and TV projects at the National Bank motion picture finance group. Laura Dinato from Anchor Bay/Starz rounds out the team as marketing and operations manager.
Chad Maker, David Miller and Kirk Comrie are remain as business advisors to the new team. Bill Marks, owner of Trailer Park Boys, Cas & Dylan and Wolfcop boutique Canadian production house Vortex Words + Pictures, is the executive Chairman of A71 Entertainment. Entertainment lawyer Divya Shahani of Hall Webber LLP worked on the new management deals.
"We are extremely pleased to have Susan and such a talented team onboard to lead the charge," said A71 board member Miller. "We have worked hard to build this company and brand it properly, and now to see it move into its next phase is very exciting."
"I have my dream team and we look forward to supporting domestic filmmakers to acquire and sell Canadian films to audiences across all platforms while living up to the A71 legacy created by the founders Maker, Comrie and Miller," said Curran.
"I am excited to see how the new team and this growth can take the company to a new level," said Maker. "We've all worked hard to put A71 Entertainment on the map, and make a positive impact on the Canadian film scene. This is a great next step."