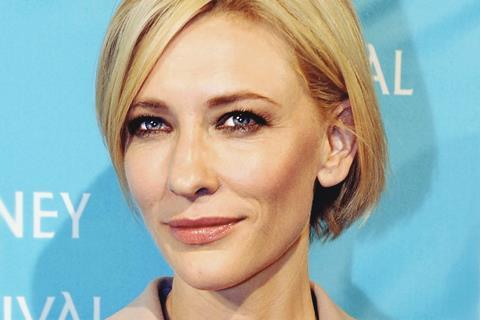 Cate Blanchett, the jury president for the 2018 Cannes Film Festival, addressed the lack of films by female directors in competition this year at the opening press conference.

Of the 21 films in competition this year, three are directed by women.
Speaking today (8 May), Blanchett said: "I know the selection committee now has more women on board than in previous years - that will change the lense through which films are chosen, but this won't happen overnight. Also, it's almost a gladiatorial sport coming to Cannes as a director and you want to know the filmmaker is ready to have their work displayed."
"Would I like to see more women in competition? Absolutely," she said. "Do I think it will happen more in the future? I hope so. We're dealing with what we have this year and our role in the next two weeks is to deal with what is front of us. Our job as industry members away from the festival is to keep working towards positive change."
She added: "For profound lasting change to occur, it needs to take place through specific actions: addressing the gender gap and the racial diversity and the equality and the way we make our work. Of course that's going on in our industry. But is it going to have a direct impact on the film in competition this year, six nine months on? Not specifically. There are several women in competition. They are not there because of their gender. They are there because of the quality of their work. We will assess them as filmmakers, as we should be."
Blanchett's fellow juror Ava Duvernay also discussed the festival's ongoing impasse with Netflix.
"It's so important that we close the divide in the different ways we participate in film, whether that's in the theatre or not, it's still film," she said. "This is a situation that people in the industry are grappling with at the moment. It's a time of great flexibility of how films are presented."
The other jury members are Chinese actor Chang Chen, activist filmmaker Robert Guédiguian, singer Khadja Nin, French actress Léa Seydoux, US actress Kristen Stewart, Canadian director, writer Denis Villeneuve and Russian writer-director Andrei Zvyagintsev.
The jury will present the Palme d'Or along with the main competition's other prizes at the festival's closing ceremony on May 19.