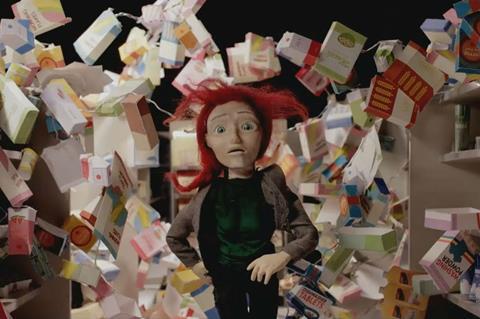 Cannes Film Festival has revealed the selection for its short film Competition and Cinéfondation sections at the 2018 event, ahead of the Official Competition press conference tomorrow (April 12) at 10am BST.
The Short Films Competition comprises eight films (seven fiction and one animation) chosen from 3,943 submissions, including titles from Iran (Umbra), Australia (All These Creatures) and Poland (III).
In the Cinéfondation Selection, 17 films (14 live action and three animations) have been chosen from 2,426 submissions from film schools worldwide. Among those represented are Israel's Steve Tisch School of Film & Television, Italy's Centro Sperimentale di Cinematografia and the UK's NFTS and London Film School.
The films in this section originate from 14 different countries, and 12 of the 22 directors are women.
The Cinéfondation and Short Films Jury, presided over by French director, composer and screenwriter Bertrand Bonello (Nocturama), will chose the best films in both sections.
Three Cinéfondation prizes will be awarded in the Buñuel Theatre on May 17, with Bonello handing over the 2018 Short Film Palme d'Or to the winning Competition film at the official award ceremony on May 19.
Competition selection
Gabriel (Fr) - dir. Oren Gerner
Judgement (Phi) - Raymund Ribay Gutierrez
Caroline (US) - Celine Held, Logan George
Umbra (Iran) - Saeed Jafarian
III (Pol) - Marta Pajek
Duality (Jap) - Masahiko Sato, Genki Kawamura, Yutaro Seki, Masayuki Toyota, Kentaro Hirase
On The Border (Chi) - Wei Shujun
All These Creatures (Aus) - Charles William
Cinéfondation selection
Rubber Dolphin (Steve Tisch School of Film & Television, Isr) - Ori Aharon
End Of Season (The London Film School, UK) - Zhannat Alshanova
Sailor's Delight (ESMA, Fra) - Louise Aubertin, Éloîse Girard, Marine Meneyrol, Jonas Ritter, Loucas Rongeart, Amandine Thomoux
Inanimate (NFTS, UK) - Lucia Bulgheroni
The Summer Of The Electric Lion (Universidad de Chile, Chile) - Diego Céspedes
Palm Trees And Power Lines (NYU Tisch School Of The Arts, USA) - Jamie Dack
The Storms In Our Blood (Shanghai Theater Academy, Chi) - Di Shen
A Piece of Tragedy (La Fémis, Fr) - Laura Garcia
Five Minutes Outside (Universidad del Cine, Arg) - Constanza Gatti
Hector's Nightfall (CCC, Mex) - Ariel Gutiérrez
Dots (AFTRS, Aus) - Eryk Lenartowicz
The Other (PWSFTviT, Pol) - Marta Magnuska
Equally Red And Blue (UNATC I.L. CARAGIALE, Rom) - Georgiana Moldoveanu
As It Is On Earth (Centro Sperimentale di Cinematografia, It) - Pier Lorenzo Pisano
Calendar (Moscow School of New Cinema, Rus) - Igor Poplauhin
Like A Good Kid (Tehran University of Dramatic Arts, Iran) - Arian Vazirdaftari
I Am My Own Mother (San Francisco State University, US) - Andrew Zox