EXCLUSIVE: Ozon erotic thriller and Campillo romance have sold in multiple markets.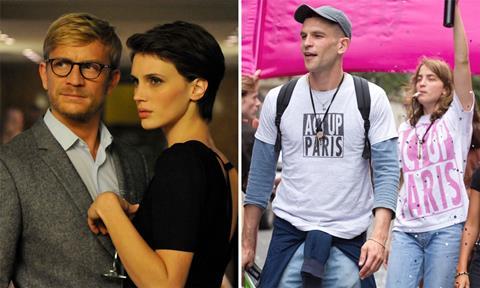 Films Distribution is reporting brisk business on Palme d'Or contenders the erotic thriller Amant Double and AIDS activist love story BPM (Beats Per Minute).
Amant Double has sold into dozen territories following market screenings ahead of Friday's competition premiere.
Nicolas Brigaud-Robert, co-chief of the Paris-based sales company, said buyers had been bowled over the by the "sheer craftsmanship" of Ozon as a film-maker.
Marine Vacth stars as a fragile young woman who falls in love with a psychoanalyst, played by Jérémie Renier, unaware of the fact he is leading a double life.
"He's moved seamlessly from black-and-white melodrama Frantz, to deliver this taut, sexually-charged drama… which is also a highly marketable erotic thriller."
Deals include to the UK (Curzon), Italy (Academy 2), Denmark (Camera), Greece (Feel Good), Switzerland (Filmcoopi), Spain (Golem), Poland (Gutek), Benelux (September Films), Austria (Thimfilm), CIS and Latvia (A-One), Hungary (Vertigo).
Weltkino clinched the film for Germany after a "heated battle" among distributors in the territory.
Other deals include to California for Latin America. As previously announced, Cohen Media Group has taken North American rights
Brigaud-Robert is expecting to close Japan, Korea, Taiwan and Hong Kong following a second market screening today.
On BPM (Beats Per Minute), the UK's Curzon has confirmed itself as an early buyer on the title which premiered in competition on Saturday evening.
These Films Distribution acquisitions bring Curzon's Palme d'Or tally to five competition titles alongside Happy End, The Killing of a Sacred Deer and The Square.
Other festival titles on the Films Distribution slate include Laurent Cantet's Un Certain Regard entry The Workshop and Claire Denis' Directors' Fortnight opener Let The Sunshine In. In the market, Films Distribution has also reported brisk business on new cross-dressing burqa comedy Some Like It Veiled, especially into Europe.