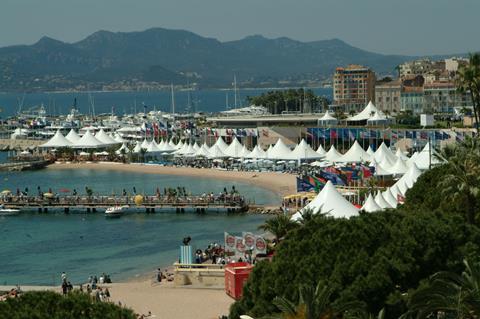 Cannes parallel sections Directors' Fortnight and Critics' Week have announced they are planning to run July 7-17 and July 7-15 respectively this year.
They signalled their plans to take place in July on Thursday (January 28) in the wake of the Cannes Film Festival's announcement that it was shifting its dates to July 6-17, in response to the ongoing Covid-19 pandemic.
Both parallel sections were cancelled last year along with the Cannes Films Festival.
Cannes Critics' Week, which is focused on first and second features and shorts by emerging filmmakers, will celebrate its 60th edition this year.
Overseen by artistic director Charles Tesson, the section feted five features and 10 shorts with a special 2020 label last year. In a normal year, it showcases 11 features and some 20 short films.
Cannes Directors' Fortnight, which is currently overseen by artistic director Paolo Moretti, will mark its 53rd edition.
It did not create a special label selection following its cancellation but later revealed that Italian director Luca Guadagnino's series We Are Who We Are and US filmmaker Miranda July's Kajillionaire had been among the films on its planned line-up before the pandemic struck.