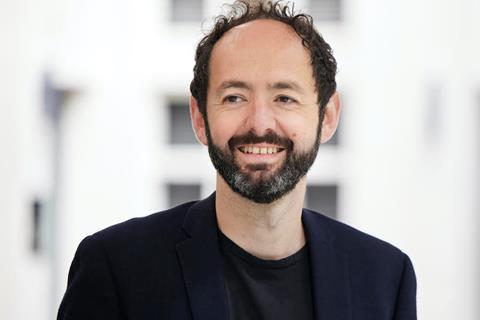 Julien Rejl, former sales executive at French company Capricci, has been appointed the new delegate general of Directors' Fortnight.
Rejl takes over from Paolo Moretti, who left after this year's Cannes.
A graduate of both Paris' European Business School and La Femis Cinema School, Rejl worked at production, distribution and sales firm Capricci from 2010 to 2021, rising to the role of head of sales.
The section also revealed a new French name - Quinzaine des Cineastes, changed from Quinzaine des Realisateurs. The new title is reflective of 'wishing to be more inclusive and turned towards film and filmmakers in a decisive and firmly political way', according to the Societe des Realisateurs des Films (SRF), which runs the section.
Speaking of the new format the section is looking to adopt, Rejl said, "This new identity is first and foremost an opportunity to reaffirm the role and commitment of a selection created by and for filmmakers in 1969: The Fortnight is the label that celebrates the vitality of world cinephilia and places the act of mise-en-scène as the invention of a singular language at the heart of the programming process. A home for filmmakers from all over the world, the Fortnight is a privileged space for boldness and risk-taking, in fiction as well as in documentary, open to all genres, in a convivial and non-competitive spirit."
Capricci specialises in handling arthouse festival favourites such as Albert Serra's Story Of My Death (2013), Abel Ferrara's Pasolini (2014), Hong Sangsoo's The Day After (2017) and Tsai Ming-Liang's Days (2019).
It was announced in February that Moretti would be stepping down after this year's festival, as part of an overhaul of the section. Italian-born Moretti ran the section from 2018 to 2022, replacing previous head Edouard Waintrop.
Directors' Fortnight is run by the French Directors Guild (Societe des Realisateurs de Films). Mia Hansen-Love's One Fine Morning won the Europa Cinemas award for best European film at this year's event, with Thomas Salvador's The Mountain taking the prize for best French-language film.