EXCLUSIVE: Duffy film, Niall Johnson rom-com on Parkland Pictures slate.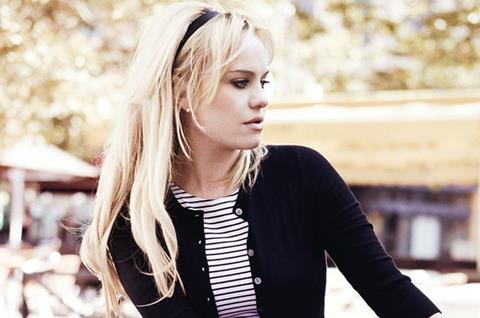 Parkland Pictures comes to Cannes with new romances Secret Love, set to star British singer-songwriter Duffy (Duffy Jones), and Niall Johnson's Scrum Like it Hot.
Secret Love, budgeted at $3.2m, aims to shoot in Wales this autumn. It charts the bittersweet love story between a young woman and an older, married man and her subsequent turmoil after he unexpectedly passes.
Grammy and Brit Award-winning singer Duffy, whose 2008 debut album Rockferry sold more than 7 million copies worldwide and featured hit singles Mercy and Warwick Avenue, will also compose original songs for the film and work on the soundtrack.
Duffy made her acting debut on 2010 drama Patagonia. Her music has appeared in films including An Education and Bride Wars.
Director will be Dewi Humphreys (My Family), producer is Chantelle de Carvalho and writer is Emyr Humphreys.
The production is currently casting additional roles.
Rugby rom-com
Also new to Parkland's slate is $2.3m-budgeted UK rom-com Scrum Like It Hot, also looking to shoot this autumn.
Writer-director Niall Johnson's (Keeping Mum) script follows a self-important student, kicked-off a men's rugby team and in debt to loan sharks, who disguises himself as a woman to get on the women's team in order to get back on track.
Producer is Francie Von Schonfeld for Forward Pass Pictures. Cast will be announced at a later date.
"It certainly feels like there is a demand for well-written UK content at the moment, especially in the romance or romantic-comedy genre," said John Cairns, Parkland Pictures CEO.
"These two scripts share that genuine quality, and we are very proud to be associated with two highly respected UK directors."
The deals were negotiated by Parkland's CEO John Cairns and International sales and acquisitions manager Pierre-Louis Manès-Murphy with producers Chantelle de Carvalho and Francie Von Schonfeld.