EXCLUSIVE: Gianfranco Rosi, Laura Poitras to speak at inaugural Doc Day; Marché to launch dedicated screening room for documentaries.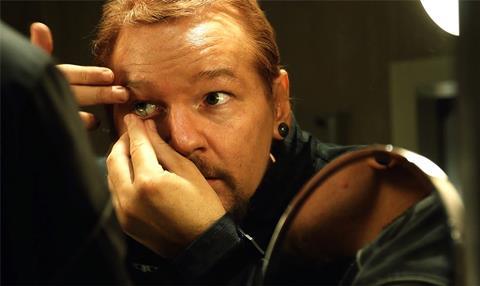 This year's Cannes Marché is enhancing its documentary film offering through the launch of a dedicated Doc Day conference and a new screening room.
Now in its fifth year, Doc Corner, which runs throughought the festival [May 11 - 22], is moving to the Riviera where it will feature an expanded programme.
This year's line-up includes one-to-one meetings Doc Meets, presentations from organisations including CPH:DOX and a video library of 250 feature documentaries.
There will also be a new 21-seat documentary-only Marché Screening Room that will run screenings throughout the festival.
Doc Day
New to the programme is the first ever Doc Day, a conference hosted by the Marché du Film with the Ford Foundation's JustFilms.
Highlighting impactful documentaries that focus on social justice, the event on May 17 at Cinema Olympia 1, in collaboration with La Scam and Connect4Climate/World Bank Group, will open with a keynote from Fire At Sea director Gianfranco Rosi, who will be interviewed by Cara Mertes, director of JustFilms.
Risk [pictured] director Laura Poitras, Children 404 director Askold Kurov and Clouds Over Sidra director Gabo Arora will present excerpts from their latest films before sharing their views about advancing social change with moderator Thierry Garrel.
This will be followed by an event on connecting impact-making documentaries with global audiences. Daniela Elstner (Doc & Film International), Josh Braun (Submarine Entertainment), Signe Byrge Sorensen (Final Cut For Real) will all take part in the discussion, which will be moderated by Wendy Mitchell (Screen International).
The closing keynote will be from Lucia Grenna of the Connect4Climate/World Bank Group and will focus on how the creative industries interact with climate action.
After the conference, there will be a Doc Lovers Mixer, a networking event for the documentary film community sponsored by CPH-DOX, IDFA and Connect4Climate/World Bank Group.
Documentary pitches
Also taking place on May 17 will be an event for four documentary film-makers from the Global South who will pitch their projects to a group of industry professionals.
Two of the film-makers are supported by Future Logic – the platform for films from Palestine. They are Lina Al-Abed, whose film Ibrahim deals with the disappearance of her father, who was a member of a secret militant entity, and Alaa Ashkar, whose You Reap What You Sow is a first-person chronicle about a Palestinian director living in France.
Both of those projects will be presented along with five more Future Logic films at the Breakfast of the Producers Network on the same day.
A further two films supported by the Fabrique des Cinémas du Monde (Institut Français) will also be offered the opportunity to pitch.
They are Egyptian director Mohamed Siam's Amal, which focuses on the turmoil of adolescence through perception of an Egyptian female teenager in the post-revolution era, and Zimbabwean director Tapiwa Chipfupa's The Other Half Of The African Sky, which follows its director who, after being estranged from her family by a martial dispute, attempts to reconcile the situation.
Further doc events
Further doc events taking place as part of this year's Doc Corner include a focus on VR docs hosted by IDFA Doc Lab.
The special screenings will be presented at the NEXT VR Days on May 16 and will be followed by a talk with the film-makers.
Elsewhere, the International Emerging Film Talent Association (IEFTA) in cooperation with the UN Refugee Agency and the Marché du Film will host an all-day event on May 18 titled Refugee Voices In Film.
Featuring conversations, screenings and panel discussions, the day will explore the way broadcasters, humanitarian agencies and film-makers engage with and portray refugees.
Jérôme Paillard, executive director, Marché du Film said: "Documentaries are at the heart of the Marché du Film with 125 documentaries in market screenings this year. We are dedicated to servicing the doc community in Cannes and help them do their business in the best possible conditions."
Julie Bergeron, head of industry programs, Marché du Film added: "Documentary will be an important part of industry programming this year and in different ways. It is our most intensive line-up of documentary events ever presented at the Marché du Film."
JustFilms, Ford Foundation director Cara Mertes added: "JustFilms' support of Doc Corner at the Marche during Cannes Film Festival is part of the Foundation's effort to connect global south filmmakers to global north resources and outlets, as well as raising the visibility of documentary cinema as a powerful force for awareness-building and change."