EXCLUSIVE: Films by Petri Kotwica and Jan Prusinovský are among four new titles acquired by Media Luna New Films ahead of next week's Cannes Marché.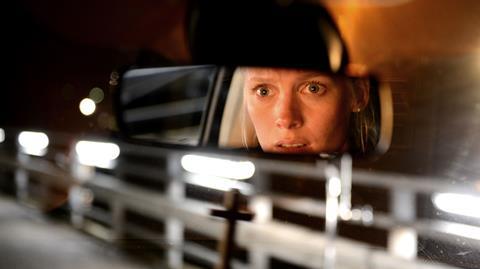 The first new addition to Media Luna's sales line-up is Petri Kotwica's Finnish-Irish drama Absolution, starring Laura Birn (A Walk Among The Tombstones), Mari Rantasila and Eero Aho.
Also new to the slate is Dutch filmmaker Joost van Ginkel's Amsterdam-set drama The Paradise Suite, with Magnus Krepper (The Girl Who Played With Fire), and Slovenian Blaz Zavrsnik's comedy Juliet And Alfa Romeo.
The final new addition is Czech director Jan Prusinovský's local box-office hit The Snake Brothers with Kryštof Hádek and Matěj Hádek.
Ida Martins' Cologne-based outfit is also handling international sales for veteran director Stijn Coninx's feelgood drama Marina, based on the childhood memories of the Italian-Belgian singer Rocco Granata, which has been selected for the Cannes Écrans Juniors competition this year.
Global Screen partners Alvart
The first look and co-development deal concluded last year between Global Screen and director Christian Alvart's production company Syrreal Entertainment is already bearing fruit.
Pre-sales are underway on the first project from this deal, the sci-fi thriller SUM1.
Christian Pasquariello's debut, which shot earlier this year, stars British actor Iwan Rheon (Game of Thrones) and German actor André Hennicke.
The Munich-based sales company will also continue its close working relationship with Syrreal Entertainment by handling international sales on Alvart's upcoming feature project, Nick - Off Duty (working title), which begins principal photography in July.
The action thriller will star Til Schweiger, whose company Barefoot Films will co-produce with Warner Bros. and public broadcaster NDR.
It will reunite the German multi-talent with Alvart after their first collaboration when Schweiger was introduced to German TV audiences in 2013 as the hard-hitting Hamburg detective Nick Tschiller in Willkommen in Hamburg as part of the ARD network's highly popular Tatort crime series.
Nick - Of Duty is now following in the tradition of another legendary Tatort detective, Schimanski, by making the leap to the big screen.
Global Screen, who has Alvart's Bonnie & Clyde drama Banklady on its books, will also be in Cannes with Alvart's latest feature film, the road movie comedy Half Brothers, as a market premiere in the ¨New German Films¨ showcase.
German showcase with 15 market premieres
Films by Margarethe von Trotta, Tom Sommerlatte and Bettina Blümner are among 15 market premieres programmed in the ¨New German Films¨ showcase in Cannes' Olympia Cinema between May 15-20
Wild Bunch will have the first market screening of von Trotta's The Misplaced World, which had its world premiere in the Berlinale Special sidebar in February, while the new Berlin-based sales agent Pluto Film will present three titles acquired after their premieres at the Max Ophüls Prize Film Festival in January: Marc Brummund's Sanctuary, Gerd Schneider's The Culpable and Sebastian Ko's We Monsters.
Organised by the national film promotion agency German Films, this showcase is also planning market premieres in Cannes for such documentaries as Hermann Vaske's Arteholic (Emotional Network), Valentin Thurn's What Will We East Tomorrow (Autlook Filmsales) and Bettina Blümner's Parcours D'Amour (filmdelights) as well as such family films as Joachim Masannek's V8² - Revenge Of The Nitros (ARRI World Sales), Neele Leana Vollmar's The Pasta Detectives (Beta Cinema), Tommy Krappweis' Mara And The Firebringer (Sola Media) and Tobi Baumann's Ghosthunters - On Icy Trails (Beta Cinema).
In addition, Tom Sommerlatte's Summer Downstairs (ARRI World Sales), which was the opening film at the 25th edition of this week's Filmkunstfest Schwerin, and Jonas Grosch's independent production Beste Freunde (Achtfeld) will have their first exposure at a market in Cannes.
The 25-title line-up for ¨New German Films¨ will also present films which premiered at the Berlinale in February such as Oliver Hirschbiegel's 13 Minutes, Andreas Dresen's Competition title As We Were Dreaming, Sonja Heiss' Forum film Hedi Schneider Is Stuck, as well as box-office hits ranging from Mark Monheim's About A Girl through Detlev Buck's Bibi & Tina: Bewildered & Bewitched to Mike Marzuk's fourth outing inspired by Enid Blyton's Famous Five book series, Fünf Freunde 4.
OTHER NEWS
Sebastian Schipper's Berlinale Competition title Victoria is this year's hot favourite for the German Film Awards after picking up seven Lola nominations, including Best Feature Film, Best Director and Best Male Lead (Frederick Lau) and Best Female Lead (Laia Costa)
Oliver Hirschbiegel's drama about the failed assassination attempt on Hitler, 13 Minutes, also received seven nominations.
However, it was passed over in the top category for Best Feature Film, although nominations were received for Best Male Lead (for Christian Friedel's portrayal of Georg Elser), Best Supporting Actor (Burghart Klaußner) and DoP Judith Kaufmann, among others.
Other films in the running for Lolas include Burhan Qurbani's We Are Young, We Are Strong, Fatih Akin's The Cut, Dominik Graf's Oscar candidate Beloved Sisters, and Baran bo Odar's hacker drama Who Am I - No System Is Safe.
Laura Poitras' portrait of Edward Snowden in Citizenfour was nominated in the Best Documentary category alongside Hubertus Siegert's Beyond Punishment and Sebastian Dehnhardt's portrait of the German basketball player Dirk Nowitzki in Nowitzki - The Perfect Shot.
Veit Helmer's Fiddlesticks will be vieing with Neele Leana Vollmar's The Pasta Detectives for the Lola given for the Best Children's and Youth Film.
The German Film Awards include cash prizes amounting to almost €3m being distributed among the winners.
Nomination premiums of €250,000 have already been awarded to the six nominated feature films, €125,000 to the two children's films, and €100,000 to the three nominated documentaries.
The nomination premiums are intended as a contribution towards the financing of a new film project by the nominated film's producers.
The Lola statuettes will be handed out at a gala ceremony in Berlin on June 19.
A complete list of nominees can be found at www.deutscher-filmpreis.de.