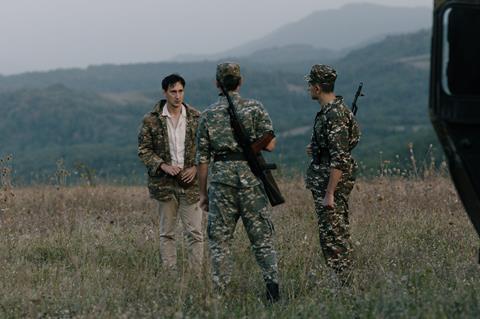 France's Association for the Diffusion of Independent Cinema (ACID) has unveiled the nine films selected for its special 2020 programme, replacing its 27th annual parallel Cannes showcase which was cancelled this year due to the Covid-19 pandemic.
"Despite the circumstances, we've chosen to maintain the criteria of Acid Cannes programming, namely to commit to supporting as many films, nine feature films, with the same special attention given to films without distributors and first features," the body said in a statement.
Paris-based ACID was created in 1992 by a group of filmmakers to connect independent works, especially those by emerging talents, to audiences. It ran its first showcase in Cannes in 1993.
The films were selected by a 13-person selection committee made up of filmmakers and programmers.
It noted that 55% of the titles in this year's selection, comprising five fiction films and four documentaries, were directed or co-directed by women.
One of the titles, Armenian director Nora Martirosyan's drama Should The Wind Fall, is being co-presented with the Cannes Film Festival, which has also selected it for its special Cannes 2020 label.
The drama unfolds against the backdrop of an unspecified breakaway republic in the Caucasus, which is trying to open its own airport. An international auditor called into to appraise the facility, finds himself uniting with a young local boy to risk all to help the isolated territory open up to the outside world.
The line-up also includes French-Cambodian drama Coalesce by Jessé Miceli. It follows a young boy who is sent to Cambodia's capital of Phnom Penh to sell clothes from a tuk-tuk rickshaw, where his path crosses with an indebted taxi driver and a young man who dreams of buying a big motorbike.
Dutch-Spanish filmmaker Isabel Lamberti – whose short Father played in Locarno's Leopards of Tomorrow last year – has also been selected for debut hybrid feature Last Days Of Spring, about the inhabitants of a shantytown near Madrid who are forced to leave their makeshift homes, after the land they are built on is sold.
Documentaries include The Last Hillbilly, by Diane Sara Bouzgarrou and Thomas Jenkoe, capturing the lives of a disenfranchised white rural community based in the Appalachian Mountains, east of Kentucky.
In the absence of screenings in Cannes this year, ACID said it would work to promote the films on the online Marché du Film, running June 22 to 26, as well as at professional events aimed at French exhibitors in the autumn.
It is also planning a programme of public screenings in the autumn, kicking off at the Louxor cinema in Paris in September followed by events in October in the Comoedia Cinema in Lyon and the Baleine cinema in Marseille.
The 2020 Acid line-up
Coalesce, Jessé Miceli (Cambodia, France)
Far From You I Grew, Maria Dumora (France)
Il Mio Corpo, Michele Pennetta (Switzerland, Italy)
Last Days Of Spring, Isabel Lamberti (Netherlands, Spain)
The Last Hillbilly, Diana Sara Bouzgarrou, Thomas Jenkoe (France, Qatar)
The Seeds We Sow, Nathan Nicholovitch (France)
Should The Wind Fall, Nora Martirosyan (France, Armenia, Belgium)
Tightrope Walkers, Ilan Klipper (France)
Walden, Bojena Horackova (France, Lithuania)