Reda Kateb to star as legendary jazz guitarist while Pathé will also launch sales on Marion Cotillard-Guillaume Canet comedy Rock 'n' Roll.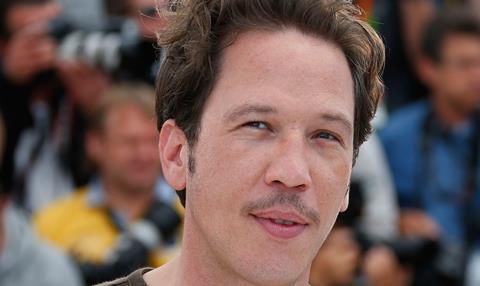 Pathé International is set to launch sales on a quartet of new titles in Cannes, led by Guillaume Canet's mid-life crisis comedy Rock 'n' Roll, in which he stars as himself opposite Marion Cotillard as his wife and Django Reinhardt drama Django
"It's sort of Guillaume Canet and Marion Cotillard playing themselves but not quite. It's a fantastic concept. It's sort of based on their real life together but it's not. It's very sarcastic, very funny," says Sauzay of Rock 'n' Roll.
Canet stars as Guillaume Canet, a 42-year-old actor who decides to overhaul his life when a beautiful young co-star on a film he is shooting tells him he is no longer 'rock 'n' roll' or high-up on her list of 'bangable' actors.
The actor-director has pulled together an ensemble cast including Gilles Lellouche, Fanny Ardant, Philippe Lefebvre and Yvan Attal.
It is produced by long-time collaborator Alain Attal at Les Productions du Trésor. Pathé will show first images of the film which is currently in post-production.
Etienne Comar's upcoming biopic Django Melodies stars French actor Reda Kateb[pictured] as the legendary French jazz guitarist Django Reinhardt.
The feature focuses on Reinhardt's adventures during World War Two when he tried to flee France to escape persecution by the Nazi because of his Roma ethnicity.
The jazz guitarist – who co-founded the iconic Quintette du Hot Club de France with violinist Stéphane Grappelli in the 1930s - was at the peak of his career when war broke out in 1939, performing regularly in the top clubs of Paris as well as collaborating with US artists such as Louis Armstrong or Dizzy Gillespie.
It is a directorial debut for Comar, who is best known as screenwriter on Of Gods And Men and producer on some 20 titles, including most recently Timbuktu and My King. Olivier Delbosc and Marc Missonnier of Fidélité Films are producing alongside Colmar.
Kateb was seen most recently in Joachim Lafosse's The White Knights and co-stars in Wim Wenders's upcomingThe Beautiful Days Of Aranjuez.
"He took guitar lessons for a year to get into character and capture the very particular way in which Django played the guitar," commented Pathé sales chief Muriel Sauzay.
Reinhardt famously mainly played the guitar with only two fingers, after the fourth and fifth fingers on his left hand were badly injured in a fire which engulfed the caravan he was living in at the time.
Dalida picture
Reinhardt is one of two revered 20th century music figures featured on Pathé International's Cannes slate.
The Paris-based sales operation will also unveil first images of Lisa Azuelos's biopic Dalida, capturing the life of the tragic Cairo-born French-Italian popular music diva, known for iconic tunes such as Parole Parole and Bambino and Gigi L'Amoroso.
Up-and-coming Italian actress Sveva Alviti gets her first shot at a lead role, playing Dalida opposite an ensemble cast of actors as the various men who came and went in the singer's life before she committed suicide in 1987.
The star, whose albums have sold more than 170 million copies worldwide, sang in a variety of languages including French, Italian, Arabic, English and even Japanese, which is one aspect of the film Sauzay hopes will give it international appeal.
Italian actor Riccardo Scamarcio plays Dalida's brother and manager Orlando Gigliotti alongside Vincent Perez as legendary music producer Eddie Barclay who launched the singer's career in the 1950s. Niels Schneider will play actor-lover Jean Sobieski, Jean-Paul Rouve stars as her radio executive husband Lucien Morisse and Patrick Timsit is Bruno Coquatrix, owner of Paris's legendary Olympia music-hall.
"Sveva Alviti is utterly convincing as Dalida. It's her first big role and she's superb," said Sauzay. "Dalida had this amazingly successful career as a singer but behind the scenes her personal life was marked by setback after setback."
The fourth new title on the slate is Raid Dingue, the latest comedy from Dany Boon. The popular actor stars as a misogynistic officer at France's elite police unit, RAID, the French equivalent of Swat, who is put in charge of a hopeless, but likeable, female recruit, played by Alice Pol.