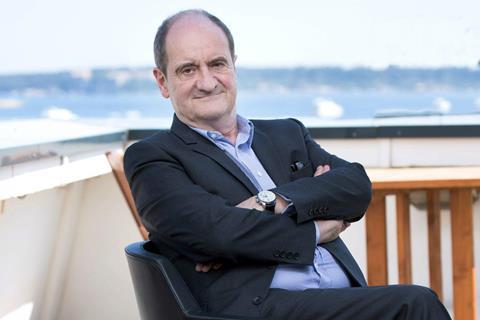 Cannes Film Festival president Pierre Lescure told the French newspaper Le Figaro on Tuesday (10) that its management team remained "reasonably optimistic" that the coronavirus outbreak would die out in time for the 2020 edition, scheduled for May 12-23, to take place.
Speculation around whether the festival will go ahead intensified over the weekend after the French government announced a fresh measure banning gatherings of more than 1,000 people until further notice in a bid to slow down the spread of the illness.
"We remain relatively optimistic, hoping that the peak of the epidemic will be over by the end of March, allowing us to breathe easier in April," Lescure told the newspaper. "But we're not irresponsible. If that's not the case, we'll cancel."
As of Tuesday evening, there had been 1,784 confirmed cases of coronavirus in France and 33 related deaths, according to health ministry figures.
In the same interview, Lescure also addressed a report in Variety on Tuesday suggesting that the festival had turned down an offer from its insurance company Circle Group to take a buy-back option, covering it for epidemics and pandemics just 10 days ago before coronavirus took hold in France
Most insurance policies do not cover epidemics or pandemics, which is proving a headache for organisations hit by the illness worldwide.
"This offer was made to us some 12 days ago but it was totally disproportionate. They were only offering to cover us to the limit of two million euros ($2.2m) when our budget is 32million euro ($36m). It was peanuts," Lescure told Le Figaro.
"The company was playing at being bounty hunters and of course we turned down this offer," he added.
Lescure said the festival – which is financed by state funds and private sponsors – had big enough reserves to survive the financial fall-out if the 2020 edition was cancelled.
"The endowment funds we have put in place allow us to cope with a year without revenue," he said.
The press conference announcing Cannes 2020 Official Selection is due to take place in Paris on April 16.
If the Cannes Film Festival is cancelled it will be the first time it has not taken place since its 21st edition in May 1968, when a group of filmmakers led by Jean-Luc Godard, Francois Truffaut and Claude Berri stormed the event, out of sympathy for the worker and student protests sweeping the country, forcing it to shutdown.