This year's festival poster depicts a dancing Claudia Cardinale.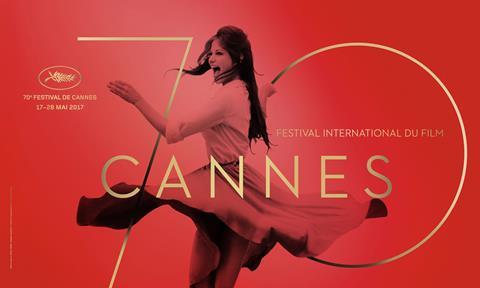 The Cannes Film Festival has revealed the poster for its upcoming 70th edition.
This year's vibrant red design depicts a dancing Claudia Cardinale, the Italian actress known for her roles in Federico Fellini's 8 1/2, Luchino Visconti's The Leopard, and Sergio Leone's Once Upon a Time in the West
According to Cardinale, the picture is from an unknown photographer and shows her dancing on a rooftop in Rome in 1959:
"I am honoured and proud to be flying the flag for the 70th Festival de Cannes," she commented, "and delighted with this choice of photo. It's the image I myself have of the Festival, of an event that illuminates everything around. That dance on the rooftops of Rome was back in 1959. No one remembers the photographer's name… I've also forgotten it.
"But this photo reminds me of my origins, and of a time when I never dreamed of climbing the steps of the world's most famous cinema hall. Happy anniversary!"
The 70th edition of the Cannes Film Festival runs May 17-28. Monica Bellucci has been announced as Mistress of Ceremonies and Pedro Almodóvar will be the president of the jury.
The 2017 Cannes line-up will be revealed at the annual press conference on April 13.