German distributor has picked up four titles ahead of Cannes.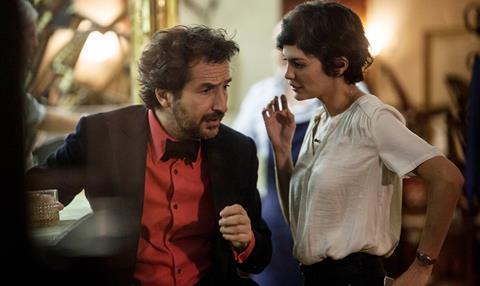 Munich-based distributor Tiberius Film has acquired four titles ahead of Cannes, including the Audrey Tautou-starring Open At Night.
Edouard Baer directs this racy comedy about a crazy trip through Paris at night. Michel Galabru, who passed away in January this year, also star in his final film role.
Tiberius has also picked up The Lady In The Car With Glasses And A Gun, a remake of the 1970 original of the same name.
Directed by Joann Sfar (Gainsbourg: A Heroic Life), the film stars British actress and 2013 Screen Star of Tomorrow Freya Mavor (Skins) as a secretary who secretly borrows her bosses car without knowing the trouble that awaits her.
The company has also taken the National Geographic documentary Medicine Of The Wolf, Julia Huffman's exploration of the historical relationship between man and animal.
The final title is horror thriller Carnage Park from director Mickey Keating (Darling). Set in the 1970s, the film follows two wannabe hustlers who take a hostage after a failed bank robbery.
Tiberius Film's MD Wolfgang Carl commented on the acquisitions: "We are more than pleased with this broad range of new high-quality acquisitions, which excellently supplement our versatile program."