Un Certain Regard film heading to multiple territories.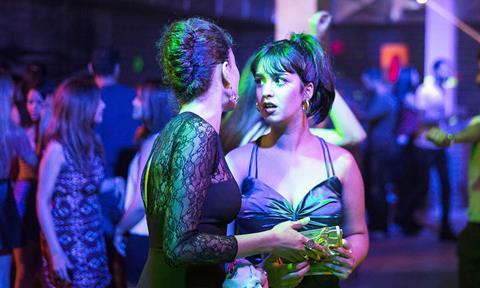 O-Scope has picked up US rights from Jour2Fête to Ben Hania's Un Certain Regard entry Beauty And The Dogs.
Rights also closed in Benelux (Cinéart), France (Jour2Fête), Switzerland (Trigon), Sweden (Folkets Bio), Middle East (MC Distribution), Greece (Strada), and China (Blueshare /Time-in-Portrait).
Mariam Al Ferjani plays a young Tunisian woman who is raped by police officers after leaving a party and propelled into a harrowing night in which she must fight for her rights even though justice lies on the side of her tormentors.
Habib Attia and Nadim Cheikhrouha produced the film and O-Scope plans a theatrical release later this year.
"Kaouther Ben Hania's film is an auteurist achievement with a tour-de-force central performance from a sure to be future-star, Mariam Al Ferjani," O-Scope's Dan Berger said.
"Honestly, this is the real Wonder Woman to see on the big screen and we're counting on U.S. audiences to have the balls to find out what this fierce display of female empowerment has to offer."