French security forces to stage attack exercise in Palais du Cinéma and on the Croisette; screening hours lost from Directors' Fortnight due to security protocols.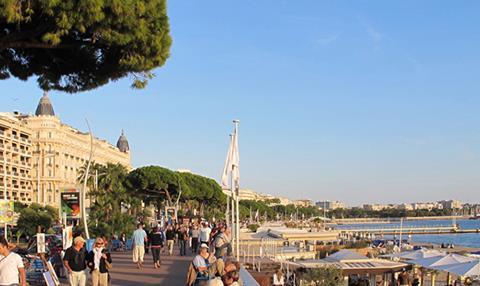 French security forces will stage a counter-terrorism simulation exercise in Cannes on Thursday morning as part of preparations for the Cannes Film Festival in May (11-22).
The operation will unfold in and around the Palais du Cinéma and on the Croisette as well as at several other sites across the Mediterranean resort, according to a statement on the town's official website.
"Throughout the duration of the exercise, people in the vicinity of the different sites might hear explosions and also witness unusual and important troop movements," said the statement.
It said the exercise was a joint operation between Cannes' city hall and the Alpes-Maritimes prefecture, which would involve civilian and military police forces as well as local firefighters, medical staff and hospital workers.
Like all of France, Cannes has been forced to radically re-think its security strategies this year following a series of deadly terror attacks in Paris and most recently the Belgian capital of Brussels.
Although the town hosts numerous conferences and exhibitions throughout the year – including the content markets MIPTV and MIPCOM – security is expected to be particularly tight during the film festival.
Speaking at the press conference to unveil the line-up of Cannes' Directors' Fortnight on Tuesday, Edouard Waintrop said the parallel section had been forced to reduce its screening programme due to new security measures.
"We will have exceptional security measures in place this year. We've lost 17 hours of screenings — the equivalent to four films — due to the new security protocols for gaining access to the cinema theatres. If the numbers have fallen this year, it's not out of choice but rather necessity," he said.
At last week's press conference to announce Cannes' Official Selection, the festival's president Pierre Lescure said 500 security staff would be employed in the Palais during the festival.
"We control the security in the Palais and its immediate environs… We will have 500 security staff, led by experienced personnel, some with extremely high and reputed levels of experience," said Lescure, adding the aim was to strike a balance between security and freedom of movement in the festival.
According to reports in the French media, Cannes Mayor David Lisnard ordered a full security audit earlier this year from Israeli counter-terrorism expert Nitzan Nuriel, a former general in the Israeli army.
Lisnard and France's Minister of the Interior Bernard Cazeneuve issued a joint statement last week saying that "all the means necessary were being employed to secure the highest level of security" during the festival.