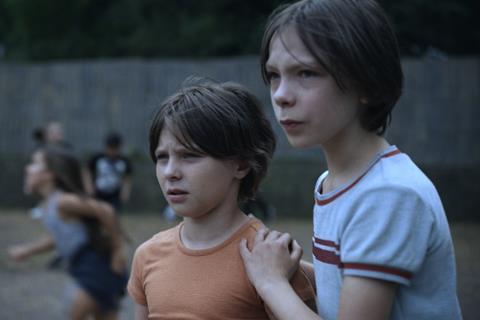 The Cannes Film Festival has named French actress Mélanie Thierry as jury president for the 2021 Caméra d'Or award reserved for all first features premiering across Official Selection and the parallel sections of Directors' Fortnight and Critics' Week.
"Nothing is as fragile or as miraculous as a first movie. This testifies to the courage and the faith of all the directors who, after such a long period of seclusion, succeeded in providing us with a window on the outside world," said Thierry, who will be also in Cannes as one of the stars of Arnaud and Jean-Marie Larrieu's Midnight Screening title Tralala.
In keeping with the tradition of the prize, Thierry will be joined by representatives of France's film profession bodies, a member of the film press and a guest artist.
The film profession jurors comprise Audrey Abiven, CEO of post-synchronisation specialist Tri-Track, for the Federation of Cinema and Audiovisual Industries (FICAM); director of photography Laurent Dailland, for cinematographer association AFC; director and screenwriter Romain Cogitore, for the Société des Réalisateurs de Films (SRF) and film critic Pierre-Simon Gutman for the French SFCC critics syndicate.
French actor and director Eric Caravaca is the guest artist.
The Caméra d'Or was created in 1978. Past winners have included Jim Jarmusch, Mira Nair, Jaco Van Dormael, Naomi Kawase, Bahman Ghobadi, Steve McQueen, Houda Benyamina and Lukas Dhont.
The full list of eligible films for the 2021 Caméra d'Or
Official Selection
Moneyboys
Dir. C.B. Yi
Freda
Dir. Géssica Généus
Lamb
Dir. Valdimar Jóhannsson
My Brothers And I|
Dir. Yohan Manca
La Civil
Dir. Teodora Ana Mihai
Gaey Wa'r
Dir. Na Jiazuo
Playground
Dir. Laura Wandel
Mi iubita, mon amour
Dir. Noémie Merlant
Les Héroïques
Dir. Maxime Roy
Are You Lonesome Tonight?
Dir. Wen Shipei
Critics' Week
Anaïs In Love
Dir. Charline-Bourgeois-Tacquet
Bruno Reidal, Confessions Of A Murderer
Dir. Vincent Le Port
A Radiant Girl
Dir. Sandrine Kiberlain
Amparo
Dir. Simón Mesa Soto
Feathers
Dir. Omar El Zohairy
Libertad
Dir. Clara Roquet
The Gravedigger's Wife
Dir. Khadar Ayderus Ahmed
Olga
Dir. Elie Grappe
Robust
Dir. Constance Meyer

Small Body
Dir. Laura Samani
Zero Fucks Given
Dirs. Julie Lecoustre, Emmanuel Marre
Directors' Fortnight
A Brighter Tomorrow
Dir. Yassine Qnia
Clara Sola
Dir. Nathalie Álvarez Mesen
The Hill Where Lionesses Roar
Dir. Luàna Bajrami
Hit The Road
Dir. Panah Panahi
Magnetic Beats
Dir. Vincent Maël Cardona
Murina
Dir. Antoneta Alamat Kusijanović
Neptune Frost (US-Rwa)
Dirs. Saul Williams, Anisia Uzeyman *
A Night Of Knowing Nothing
Dir. Payal Kapadia
The Sea Ahead
Dir. Ely Dagher
The Tale Of King Crab
Dirs. Alessio Rigo de Righi, Matteo Zoppis