EXCLUSIVE: Other new titles on the Cannes slate include films by Nicole Garcia and Cristian Mungiu.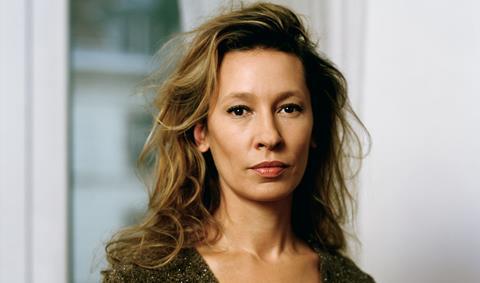 Wild Bunch is to kick off sales on Emmanuelle Bercot's upcoming drug scandal tale 150 Milligrams at the Cannes Marché next week.
Danish actress Sidse Babett Knudsen has signed to star as a lung specialist who discovers a link between a series of mysterious deaths and a state-approved drug.
The film is inspired by France's real-life health scandal revolving around the diabetes drug Mediator, which is estimated to have caused the deaths of around 2,000 people before it was withdrawn from pharmacies in 2009.
Bercot and co-writer Séverine Bosschem's screenplay is based on the book Médiator 150MG: Combien de Morts? by Irène Frachon, a pulmonologist who was one of the first medical professionals to spot the link and suggested there had been a cover-up.
"It's not a direct adaptation but rather inspired by the affair… it's a sort Erin Brockovich à la francaise involving a woman who single-handedly takes on the drugs companies and medical establishment in the face of attempts to discredit her," said Wild Bunch co-chief Vincent Maraval.
It promises to be a high-profile Cannes for Bercot who will ascend the steps of the Palais du Cinéma as the director of the opening film Standing Tall as well as the co-star of Maiwenn's Palme d'Or contender Mon roi opposite Vincent Cassel.
Wild Bunch previously sold Bercot's debut feature Backstage, starring Isild le Besco as a young fan obsessed with a popular singer played by Emmanuelle Seigner.
Like Backstage, Bercot's latest film 150 Milligrams is produced by Carole Scotta and Caroline Benjo of Paris-based Haut et Court.
Trio of titles
Wild Bunch has also added three other auteur films to its Cannes slate.
It will kick off sales on Romanian filmmaker Cristian Mungiu's highly anticipated as-yet-untitled picture inspired by the responsibilities of fatherhood.
"It's about a father trying to transmit moral values to his daughter that he has a tough time adhering to in his own life," said Maraval.
It is Mungiu's first film since Beyond the Hills, which premiered at Cannes in 2012 where it won best screenplay and shared the best actress Palme d'Or between the female leads.
The director talked to ScreenDaily about the new project during the Doha Film Institute's Qumra event in March.
A co-production between Paris-based Why Not Productions, Wild Bunch and Mungiu's Mobra Films, the production is due to start shooting at the end of this month or the start of June.
Wild Bunch will also launch sales on Jean Pierre and Luc Dardenne The Unknown Girl (La Fille Inconnue), starring rising French actress Adèle Haenel, co-star of Thomas Cailley's Love at First Fight which made waves at Cannes last year.
Haenel, who picked up two Césars for her performance in the film, will play a young doctor wracked with guilt over the death of a young girl she turned away from her practice.
On learning that the girl's identity is unknown, she sets off on a personal quest to discover her name.
Wild Bunch has also taken on Nicole Garcia's romantic drama From the Land of the Moon, starring Marion Cotillard as Gabrielle, a spirited young woman torn between a marriage to a solid but dull farmworker and a passionate affair with a young Indochina war veteran, played by Louis Garrel.
It is based on the best-selling novel Mal di Pietre by Italian writer Minela Agus, which Garcia has transposed to post-Second World War France with co-writer Jacques Fieschi. It is produced by Alain Attal's Productions du Trésor.
Cannes slate
The four new auteur titles on Wild Bunch's Cannes slate join a slew of previously announced new films including Radu Mihaileanu's The History of Love and Michaël Dudok de Wit's Studio Ghibli co-produced feature length animation The Red Turtle.
The company is also handling sales on 13 festival titles including Palme d'Or contenders Marguerite and Julien, Our Little Sister, The Assassin, Chronic and the provisionally titled Dheepan, which it is co-handling with Celluloid Dreams.
Wild Bunch also has Cannes closing film Ice and the Sky and Rabid Dogs, Éric Hannezo's French remake of Mario Bava's 1974 crime thriller, starring François Arnaud, Virginie Ledoyen, and Lambert Wilson, which will world premiere as part of the Cinéma de la Plage programme.