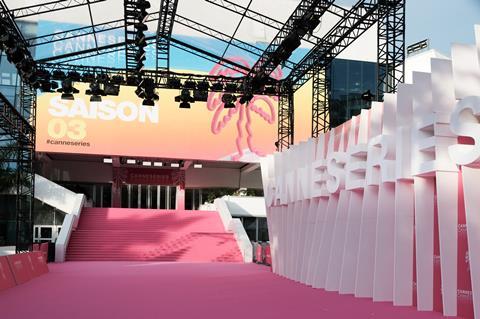 The fourth edition of French TV festival Canneseries is moving from spring to the autumn due to ongoing uncertainty around the trajectory of the Covid-19 pandemic.
It now aims to run as a hybrid event in Cannes from October 8 to 13, 2021.
This means Canneseries will coincide for a second time with Mipcom which is scheduled to run as a hybrid event October 11-14. The third edition of Canneseries in 2020 also took place in October as a hybrid event due to the pandemic.
Canneseries was originally launched to coincide with the Mip-TV market in April. Mip-TV is unfolding online April 12-16, for a second year.
"The festival's organisation can't come together on a conditional basis and today's situation doesn't guarantee that the festival will be able to run properly so we have taken the decision to build the fourth edition on less uncertain bases, " said Canneseries managing director Benoît Louvet.