Aaron Wilson's survival drama [pictured] sells to the UK and Canada.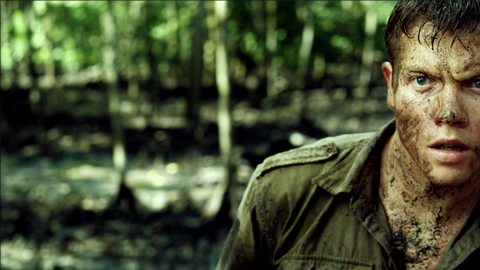 Odin's Eye Entertainment has closed several deals for Aaron Wilson's survival drama Canopy.
Kaleidoscope Entertainment has acquired UK rights and Kinosmith has secured Canadian rights. Odin's Eye will release the the film theatrically in Australia in the second quarter of 2014.
Previously, Monterey Media acquired the film for the US.
Spencer Pollard of Kaleidoscope said: "Canopy is a film that we have been tracking since its excellent reviews in Toronto. We believe it is a smart film that we can build a strong audience with in the UK later this year.
"It's great to do more business with Odin's Eye and we look forward to a successful release later this year"
The film is set in 1942 Singapore when an Australian fighter pilot is shot down by the Japanese; he navigates his way through the jungle and meets a Chinese resistance fighter.
Finer Films and Chuan Pictures led the Australia/Singapore co-production.