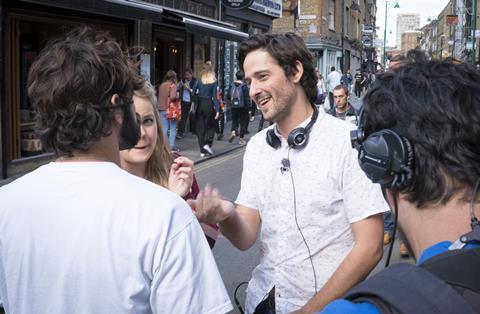 Carlos Marques-Marcet, who took the top prize at the Málaga Film Festival in 2014 with 10,000KM, is readying his new project, the musical drama They Will Be Dust.

The film will be a co-production beteen Spain's Lastor Media, Switzerland's Alina Film and Italy's Kino Produzioni. Backing is in place from Eurimages, ICAA and the Catalonia film institute ICEC.
They Will Be Dust is about a woman diagnosed with an incurable brain tumor who decides to undertake a last trip to Switzerland to decide how and when to end her life with the help of an assisted dying association. Her partner and daughter must work out where they fit in.
Lastor is also behind Marques-Marcet's trilogy of films that includes his feature debut 10,000KM, Anchor & Hope and The Days to Come.
The script has been written by Clara Roquet, the director of 2021 Cannes Critics Week title Libertad, and the scriptwriter of 10,000KM.
10,000KM won five prizes at Malaga in 2014, including best film and best script, as well as the New Director's Showcase Award at the Seattle International Film Festival and the Special Jury Award at the SXSW Film Festival.
"Every film we make with Carlos is a new challenge as producers," says producer Tono Folguera of Lastor Media. "He is always one step ahead of us in creative terms. His new film They Will Be Dust is a risky proposal again, but also highly motivating. I think it is the most touching script that I have read in my entire life.
"It's a reflection on the right to a dignified death, with a musical part. I am convinced that this film will be one of the most talked about in European cinema next year," Folguera added.
Casting is now underway witih prodution planned for later this year in Spain, Italy's Tirol and Switzerland.