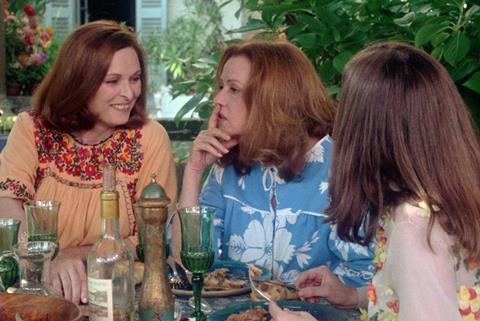 Three films directed by iconic French actress Jeanne Moreau have been sold to King Records for Japan by Paris-based Carlotta Films.
The titles, packaged under the banner Jeanne Moreau, Filmmaker, comprise Lumière, L'Adolescente and documentary Lillian Gish. The trio is also set to be screened in April's Hong Kong International Film Festival.
The features' restoration was initiated and supported by Fond Jeanne Moreau, and spotlights the lesser-known filmmaking talents of the late star of Jules And Jim, Seven Days… Seven Nights, Elevator To The Gallows and La Notte.
Lillian Gish is a 1983 a documentary about the titular actress of silent film era fame, whom Moreau interviews; Lumière is a 1976 semi-autobiographical film starring Moreau about the relationship between a group of actresses; and L'Adolescente is a coming-of-age film set in the peaceful French countryside before the Second World War, which played in competition at the Berlinale in 1979.
The films were re-released in France last month and are set to open in New York on March 17, released by Carlotta Films and Kino Lorber.