Programme reflects cross-border uncertainty in time of Trump.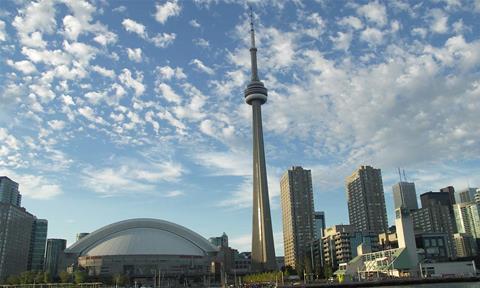 Co-production opportunities between Canada and the US will come under the spotlight as part of the TIFF Industry Conference that runs from September 8-13.
A panel of legal experts will discuss cross-border relations and the uncertainty that hovers over joint ventures between the neighbouring countries in the time of the Donald Trump administration.
The TIFF Moguls sessions feature producer and former packaging agent Cassian Elwes, and Swedish Film Institute CEO Anna Serner, who will talk about fostering gender parity.
New to the conference is Foundations, a programming strand for up-and-comers that will include workshops, talks, and trade shows focused on creative and business development.
The six days encompass networking opportunities through an expanded Breakfast At TIFF series, with events hosted by agencies such as Telefilm Canada, South Africa's NFVF, German Films, New Zealand Film Commission, Caribbean Tales, CinemaChile, Unifrance and Sodec.
The Connections strand returns with a focus on co-productions, prime time, documentary, short film, and new technology. TIFF will stage a programme of one-to-one meetings that opens for sign-ups on August 22.
The Doc Conference returns for its ninth year on September 12 and covers craft and business with filmmakers in official selection. Speakers will be announced in August.
"We are using the Conference's international platform to focus on topics that are top-of-mind for attendees," TIFF industry director Kathleen Drumm, said. "We will foster the industry-wide conversation on how to create diversity in key creative and decision-making roles, and offer a podium to high-profile disruptors and provocateurs."