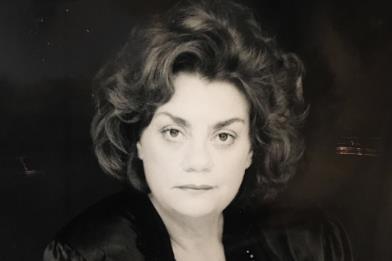 Renowned South African casting director and agent Moonyeenn Lee has died aged 76, following complications from coronavirus.
The industry veteran, who was Emmy-nominated for her work on Hulu series The Looming Tower and the 2016 adaptation of Roots, died in Johannesburg on July 18.
Lee was born in Johannesburg in 1944 and worked on the casting of films including Oscar-winner Tsotsi, Mandela: Long Walk To Freedom, Hotel Rwanda, Blood Diamond, and Eye In The Sky.
More recently, she was the casting director on Sundance award-winner This Is Not A Burial, It's A Resurrection.
In 2003, Lee she formed Khulisa Productions to make South African films, the first of which was Promised Land, which debuted at Toronto.
According to a statement from her agency, Moonyeenn Lee & Associates, she was the first South African member of both the Academy of Motion Picture Arts and Sciences and the Television Academy.
Lee received the Lionel Ngakane Lifetime Achievement Award at the South Africa Film & Television Awards in 2017.
She is survived by her daughter Cindy Lee, her son David Lee and her pets, Hitchcock, Eva and Spice.