EXCLUSIVE: Match Factory is selling Julian Rosefeldt's Sundance hit, which screens at EFM today, tomorrow and Sunday.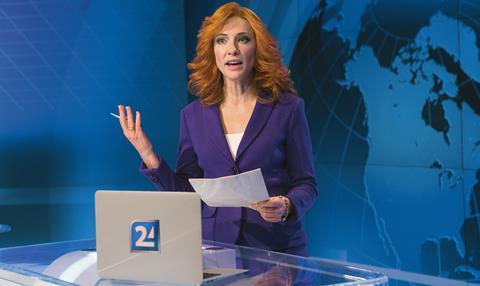 Film and TV distributor FilmRise has acquired the exclusive North American distribution rights to Manifesto, starring Cate Blanchett, directed by Julian Rosefeldt.
FilmRise will release the film theatrically in mid-2017. The film will also be available to stream on Amazon Prime Video later this year. The distributor opted-in to Amazon Video Direct's Film Festival Stars program, which is designed to establish an attractive distribution model for films screened at film festivals, beginning with the Sundance Film Festival.
The film, which premiered to critical and audience acclaim at Sundance 2017, features Cate Blanchett playing characters from a wide range of contemporary backgrounds. Rosefeldt created a non-conventional narrative that presents each one of Blanchett's personas—from an anchorwoman to a homeless man—performing monologues that incorporate timeless manifestos from 20th century art movements.
Prior to turning Manifesto into a feature-length film, Rosefeldt launched the project in late 2015 at the Australian Centre for the Moving Image as an art installation, where the various characters and scenes were simultaneously displayed on 13 screens.
"Julian Rosefeldt has crafted a unique, powerful piece of cinema from the individual narratives presented in Manifesto, and FilmRise is thrilled to be bringing his work to a wider audience this year," said Danny Fisher, CEO of FilmRise. "Cate Blanchett demonstrates her versatility and artistry in the breadth of characters played, which collectively make up a career-topping performance."
Director Julian Rosefeldt added: "Manifesto has been a years-long passion project that's been through many incarnations, and I'm very excited for the film to reach a large audience this year both theatrically and digitally."
Under Amazon Video Direct's Film Festival Stars program, FilmRise will receive an upfront cash bonus which, at its discretion, may be applied toward marketing or other activities in support of the film's upcoming release, and will earn double the standard Amazon Video Direct per-hour royalty rate starting with the very first stream.
The deal was negotiated between Fisher and FilmRise's VP of Acquisitions Max Einhorn with Thania Dimitrakopoulou of The Match Factory.
The film screens at EFM today, tomorrow and Sunday.